Leander, TX Slip and Fall Accident Lawyer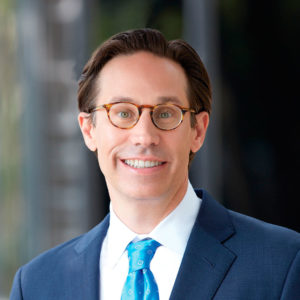 Were you recently injured because you slipped and fell in Leander, TX? If that fall occurred on someone else's property and was, in all likelihood, avoidable, you may have the right to recover compensation from the owner.
The experienced Leander, TX slip and fall accident lawyers at Lorenz & Lorenz, LLP can help you pursue a full and fair monetary award.
Give our personal injury legal team a call today to discuss your case for absolutely no charge.
How Will Lorenz & Lorenz, LLP Help Me After a Slip and Fall Accident in Leander, TX?
Whether you're buying groceries, dining in a local restaurant, or visiting a government building, you shouldn't have to be overly concerned about watching your step. That's because, under Texas state law, property owners owe visitors like you a duty to keep their premises in a reasonably safe condition.
In other words, there shouldn't be any hazards around that could cause you to fall. If an owner is negligent in the upkeep and maintenance of their premises and you fall, as a result, you can potentially file an insurance claim or lawsuit and demand to be compensated.
However, successfully recovering money for your injuries is often more difficult than it should be.
Having an experienced Leander, TX personal injury lawyer in your corner can make a world of difference in how your case unfolds and how much money you're ultimately awarded when all is said and done.
Lorenz & Lorenz, LLP has been advocating on behalf of slip and fall accident victims in and around Leander, TX since 2001. Since our law firm was founded, we've recovered life-changing monetary settlements and awards for our clients. When you hire us to handle your slip and fall accident case, we'll do everything in our power to get you the money you deserve, too.
This will involve:
Providing transparent and effective legal services at every stage of your injury case
Promptly investigating the circumstances of your slip, trip, and fall accident
Preserving evidence that will help to establish fault and liability
Determining who, other than the property owner, might be financially responsible for your injury
Handling negotiations with insurance companies and other parties
Taking your case to court and litigating before a jury, if necessary
Our award-winning personal injury attorneys in Leander, TX are ready and willing to fight for you. Give our law office in Austin a call to schedule a time to discuss your rights and options today.
Fall Statistics: Troubling For Texans 50+
In Texas, statistics indicate that more than 60,000 people over the age of 50 were hospitalized for fall-related injuries in 2011. Falls are a leading cause of unintentional injury.
This is particularly true for individuals who are at least 50 years of age. The risk of injury increases significantly for adults 65+ Across the nation, roughly one out of every four older adults falls and suffers an avoidable injury every year.
Many of these falls are fatal. In 2014, 1,495 Texans over the age of 65 died as a result of an avoidable fall. According to the Texas Department of State Health Services, many of these fatalities were a result of traumatic brain injuries (TBIs) that were sustained during the initial fall accidents.
Representing All Slip and Fall Accident Victims in Central Texas
Slip and fall accidents are, in most cases, avoidable. So, if you've slipped and fallen in Leander, there's a good chance that whoever owns the premises where you fell might be liable for your injuries. At Lorenz & Lorenz, LLP, our Leander, TX slip and fall accident attorneys represent clients who have suffered falls at:
Grocery stores
Restaurants
Warehouse and big box stores, including Costco, Home Depot, Lowes, Target, and Walmart
Retail stores
Shopping malls
Hotels
Hospitals
Nursing homes
Schools and universities
Government buildings and complexes
Falls don't just happen inside. If you've fallen in a parking lot, parking garage, or on a sidewalk, you may also have a legitimate personal injury claim for damages. Our injury team can help you identify your potential legal options for a financial recovery. Give us a call to arrange a free consultation today.
Why Do Slip and Fall Accidents Happen?
Slip and fall accidents occur for a multitude of reasons.
Common causes include:
Unsecured rugs or carpeting
Slippery or transient surfaces
Puddles and spills
Loose electrical cords and wires
Build up of rainwater
Broken stairs
Loose or damaged railings
Debris and garbage
Determining the cause will be critical in filing a successful claim for damages. Our team will coordinate a prompt investigation so that we're able to preserve relevant evidence, analyze the situation, and get to the bottom of what happened.
Liability for Slip and Fall Accidents in Leander, TX
Texas state premises liability law imposes a duty on owners to keep their property safe for those who visit. If you fall on someone else's property, you may have a legal claim for damages if the owner was negligent in maintaining the premises.
Establishing liability typically involves proving:
The property owner owed you a duty of care
The property owner breached that duty of care in some way
The owner's actions (or more likely, failure to act) caused you to get hurt, and
You've suffered an injury (financial, emotional, and/or physical), as a result.
Generally speaking, if you were an invited guest to someone's property and there to enhance the owner's business interests, they have a duty to:
Inspect the premises regularly for hazards and unsafe conditions
Fix any dangerous conditions or hazards promptly when they are identified, and
Provide visitors with clear warnings if the hazard cannot be addressed right away.
An owner who fails to do these things can be financially responsible for the consequences of resulting slip and fall accidents.
Steps to Take Immediately After a Slip and Fall in Leander, Texas
If you fall on someone else's property because of a dangerous condition or unsafe hazard, it's important to do the following things right away:
Report the accident to the landlord, manager, or owner
Take photographs of the scene and your injuries
Contact an attorney who has extensive experience handling premises liability cases in Texas.
Why? There's a good chance that the owner will take steps to fix the hazard that caused your slip and fall accident right away. If that happens, evidence that's critical to your case might disappear forever. By reporting the accident, taking some preliminary pictures, and calling a premises liability lawyer as soon as you can, you can help to protect your right to pursue legal action against the owner.
What's My Texas Slip and Fall Accident Case Worth?
Don't underestimate the potential financial impact of a slip and fall. These types of accidents can be costly. However, each case is different. So, it's hard to really say what your case will be worth without considering all of the facts and circumstances. Important considerations include:
The type and severity of your injury
Your present and future medical expenses
If your fall injury prevents you from working – now and/or in the future
How your injury affects you emotionally and/or psychologically
Whether your injury results in a permanent disability
When you hire Lorenz & Lorenz, LLP, you can trust that our Leander, TX slip and fall accident attorneys will aggressively pursue all available compensation on your behalf. This can include money for medical bills, lost wages and income, pain and suffering, and more.
We'll enlist the help of experts as we do this so that we can be confident that we know we're helping you obtain a full financial award.
Common Slip and Fall Injuries
Slip and fall accidents in Travis County and Williamson County, TX commonly result in:
Broken bones and fractures
Head injuries, including concussions
Spinal cord injuries
Brain injuries
Soft tissue damage, including sprains and strains
Lacerations and cuts
Sometimes, fall accidents are fatal. If a family member has died as a result of injuries sustained in a slip and fall accident in Leander, TX, you may have the right to file a wrongful death lawsuit to recover compensation for your suffering. Our team can help you navigate this process as you grieve your devastating loss.
Schedule a Free Consultation With Our Leander, TX Slip and Fall Accident Lawyers
Have you or a loved one recently suffered an injury in a slip and fall accident in Leander, TX? You'll only have a limited period of time to pursue compensation from the owner and/or their insurance carrier. Contact Lorenz & Lorenz, LLP for immediate assistance. Our Leander, TX slip and fall accident lawyers will help you work to recover the compensation you deserve.