New Braunfels, TX Premises Liability Lawyer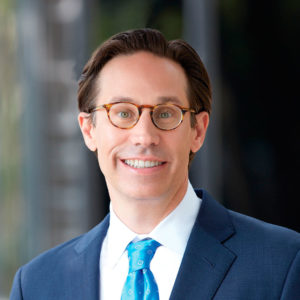 If you have been injured on someone else's property in New Braunfels, TX, you may have the right to seek compensation from the owner. The experienced New Braunfels premises liability personal injury lawyers at Lorenz & Lorenz, LLP can help you understand your situation and work to get you the money you deserve.
Our New Braunfels, TX law firm only represents accident victims, and our team is ready to assist you in navigating the complex process of filing a personal injury lawsuit. Contact us to arrange a free consultation to learn more now.
Why Should I Hire a New Braunfels, TX Personal Injury Lawyer for My Premises Liability Claim?
Premises liability lawsuits can quickly become complex, especially when the accident occurred on the premises of a large company or retail store. You can bet that a large company has sophisticated legal staff in place to fight tooth and nail against premises liability claims. They may even have their own experts and medical personnel on staff to help refute your claim. You should protect yourself from the moment you are injured by consulting your own experienced personal injury lawyer in New Braunfels, Texas.
Additionally, in situations where your injury may be a result of multiple companies or actors, identifying the proper responsible party(ies) is paramount.
Without thorough investigation, expert witnesses, and scene reconstructionists, your claim may fail due to lack of evidence. Naming the incorrect party or providing inadequate evidence can lead to your case being dismissed, and leave you with nothing.
Premises liability claims are intended to compensate victims for injuries sustained on the property of another. Don't leave your case up to chance, make sure you are in the best position possible by hiring our award-winning and experienced New Braunfels, TX personal injury attorneys. We'll work tirelessly to help you secure all of the compensation you need and deserve.
Overview of Premises Liability Cases in Texas
Premises liability claims arise in a number of different scenarios. From retail stores to the homes of acquaintances, if you've been injured in a property owned by another person or company, you may have a premises liability claim.
The degree of care owed by the owner of the property to the injured person will depend on the relationship of the parties. For example, a retail store will owe a higher duty of care to shoppers than a homeowner would owe to a person trespassing on the property. Duty owed will be discussed in more detail below.
There are over 350,000 premises liability incidents reported annually in the United States, and 1 in 10 lawsuits filed are premises liability lawsuits. With statistics like those, the need for an experienced attorney is obvious. Fortunately, the experienced attorneys at Lorenz & Lorenz, LLP have represented thousands of premises liability victims in the past, and will fight tirelessly for you to get full compensation for your injuries.
Causes of Premises Liability Accidents in New Braunfels, Texas
Premises liability claims can result from slip and fall accidents, inadequate warnings in public places, the failure of a landlord to correct issues in a rental property, failure of an employee to properly clean up liquid in a commercial setting, and more. The most common premises liability hazards are:
Defective sidewalks and roadways
Staircases and stairwells
Escalators
Slippery floors
Falling tree limbs
Construction sites
Dog bites and animal attacks
Fitness facilities
Inadequate or defective security or security equipment.
There are a number of different types of premises liability claims, including premises negligence, negligent activity, and negligent undertaking.
Regular premises negligence occurs when an owner fails to correct a known dangerous condition on his or her property and the injured party is injured as a result of the existence of the dangerous condition.
Negligent activity occurs when an employee or agent injures another while within the scope of employment or agent-relationship.
Negligent undertaking involves the undertaking or a responsibility by a person when one would typically not exist. For example, if a property owner voluntarily installs a wheelchair ramp that collapses resulting in injury, this could be grounds for a negligent undertaking case.
It is crucial to determine which category your claim falls into so that the appropriate claim can be made.
Common Injuries Resulting from  Premises Liability Accidents in New Braunfels, Texas
Any person injured on the property of another may have a premises liability claim. Depending on the relationship between the owner of the property to the person injured, the property owner may be responsible for the injury. Common injuries as a result of premises liability include:
Concussions
Long-bone fractures and breaks
Internal organ injuries
Spinal injuries
Paralysis
Nerve damage
Neck injuries
Dislocations
Lacerations and punctures
Torn ligaments and muscles
Electric shock
Heart problems.
If you've been injured on property owned by someone else, you should document your injury(ies) with a trained medical professional whether or not you intend to seek legal recourse.
The severity of an injury is sometimes not apparent for many months or even years to come. Protect yourself by exploring your options after an injury.
Proving Liability in Premises Liability Lawsuits
A successful premises liability personal injury claim requires proving that the property owner's negligence resulted in the victim's accident, and subsequent injury. Depending on the relationship owed to the victim, liability may be found where the property owner did not live up to that level of care. Common types of relationships are discussed below.
Trespasser
A person on the property of another without the landowner's knowledge is a trespasser. If a person is trespassing on property owned by another, the landowner simply owes a duty not to intentionally injure the trespasser or to act in a way that is grossly negligent regarding the trespasser's safety.
If a landowner knows of a hazard posing a significant threat but does nothing, he or she may be found to breach the duty owed to the trespasser. Absent an intentional act or omission involving a substantial risk, a landowner is likely not liable for injuries sustained by a trespasser.
Licensee
Most social visitors fall into the category of licensee. A licensee is someone who is on the property of another with permission and for his or her own benefit. A social guest or a salesman are common examples.
A landowner has a duty to warn or make safe any hazard with an unreasonable risk of harm that the landowner knows about and that the licensee is unlikely to know about or discover.
To prove liability by a landowner in a licensee relationship, the victim must prove that the landowner had actual knowledge of the hazard. Knowledge may be shown by providing a past record, prior incidents, evidence suggesting that the landowner created the hazard, or that the landowner unsuccessfully undertook to remedy the hazard.
Invitee
Most victims of premises liability cases involve an invitee relationship. The highest level of care is owed to an invitee. Invitees are those who are on an owner's property for the mutual benefit of both the landowner and the invitee.
Examples of invitees include customers, employees, mailmen, and utility service workers.
A landowner owes a duty to warn or make safe any hazard which poses an unreasonable risk of which the landowner knows about. Period. Regardless of whether the invitee is likely to discover or knows about the hazard, the landowner must warn or fix it.
For example, if the owner of a retail store fails to clean up a puddle on the floor or place warning signs around the hazard for an unreasonable period of time, the retail store's owner has breached the standard of care owed.
Once the victim establishes the level of care owed to him or her based on the status as a trespasser, licensee, or invitee, the injured person must prove that the owner breached that duty. A breach occurs when the landowner fails to live up to the standard of care required by law. Then, the victim must prove that the injury was the direct result of that breach, and that the injured party suffered damages.
Statute of Limitations for Filing a Premises Liability Claim in New Braunfels, Texas
The statute of limitations for filing a premises liability claim in Texas is two years from the date of the accident. Unfortunately, due to the short period of time for filing premises liability claims, many claims are filed outside of the statute of limitations and are dismissed as a result. If you have a question about your claim or whether you are within the statute of limitations period for filing purposes, you should consult an experienced premises liability lawyer immediately.
Modified Comparative Negligence in Texas
Texas observes a modified comparative negligence doctrine in assessing premises liability liability. This means that each party involved in an accident is responsible for his or her own contribution to the accident. A jury apportions fault by percentage based on the evidence presented at trial, and a person may recover for his or her injuries even if he or she contributed to the accident, so long as the percentage of fault attributed is 50 percent or less.
Contact Our New Braunfels, TX Premises Liability Lawyers Today
If you've been injured while on property owned by another, you should consult the experienced attorneys at Lorenz & Lorenz, LLP. Not only will the experienced legal team inform you of your rights and options, but if you decide to file a lawsuit, we will use the best available resources to build the strongest case for you.
We can help you seek monetary damages for your medical bills, lost wages, pain and suffering, and more. The talented premises liability lawyers at Lorenz & Lorenz, LLP have successfully represented thousands of accident victims, and know exactly how to seek full compensation for your injuries. Call our law office to schedule your initial consultation today.