Pflugerville, TX Bicycle Accident Lawyer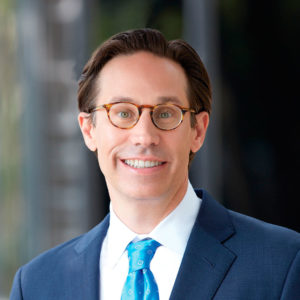 If you have been injured in a bicycle accident in Pflugerville, Texas, you may have a personal injury claim on your hands. Contact the experienced Pflugerville, TX bicycle accident lawyers at Lorenz & Lorenz, LLP for help. We'll answer any and all questions you have during your free consultation so you can focus on recovering.
At Lorenz & Lorenz, LLP, we only represent accident victims across the state of Texas, so you can rest assured that we have the experience needed to get the best possible outcome for you.
How Our Pflugerville, TX Personal Injury Lawyers Can Help If You've Suffered Injuries in a Bicycle Accident
Many folks don't realize that a lawsuit begins at the site of the accident. Once you leave the scene of an accident and the debris is cleared, whether or not you know it, the driver or their insurance company has already begun collecting evidence to refute your future claim.
Without the knowledge of an experienced Pflugerville, TX personal injury lawyer, you could be leaving money on the table or, worse yet, be barred from collecting anything at all for your injuries.
Because bike accidents are so common, insurance companies are familiar with the process and will do all that they can to put the blame on you, the cyclist. Without proper representation, it can be difficult to produce the evidence necessary to fight the insurance company.
At Lorenz & Lorenz, LLP, we have a team dedicated to building the strongest case for you. We use experts such as accident reconstructionists and physicians to help prove that the driver is the responsible party.
We're here to make things easy for you. That's why our team will handle every aspect of your bike accident case from start to finish. This way, you can focus on what's most important – getting back on your feet and moving forward with your life. Give our law office in Austin, TX a call to get started today.
Overview of Bicycle Accidents in Texas
Unfortunately, bicycle accidents are extremely common in Texas. Despite initiatives like "Share the Road" to bring awareness to the issue, Travis County ranks among the highest in bicycle accidents within the state. There are approximately 3,000 bicycle accidents annually in the state of Texas, with over 1,600 of those accidents resulting in injuries, and roughly 60 deaths per year.
It comes as no surprise that distracted drivers account for nearly all bicycle accidents; however, there are other circumstances to blame for the occurrence of bicycle accidents including:
Cyclist error
Wet roads
Collision with a stationary object
Failure to observe roadway signals
Aggressive drivers
Construction hazards
Car accidents involving cyclists without helmets often result in more serious injuries. Additionally, accidents occurring on highways and interstates where the driver is typically traveling at a higher rate of speed result in more serious injuries as well.
When you or a loved one have been injured in a bicycle accident in Pflugerville, Texas, you likely have questions about where to begin. Fortunately, the experienced attorneys at Lorenz & Lorenz, LLP have represented thousands of bicycle accident victims in the past. We know exactly how to fight for full compensation for your injuries.
Common Injuries Resulting from Bicycle Accidents in Pflugerville, Texas
Any person injured in a bicycle accident due to another party's actions or inactions may have a personal injury claim. By filing a claim, you can demand compensation for crash-related injuries, including:
Long-bone fractures and breaks
Dislocations
Lacerations, punctures, and road rash
Dental injuries
Injuries to torso
Spinal injuries
The speed at which the vehicle and cyclist are traveling can play a huge role in the severity of injuries. Additionally, the cyclist's failure to wear a helmet can result in serious, sometimes fatal, injuries.
Proving Liability in Bicycle Accidents in Pflugerville, Texas
A successful bicycle accident personal injury claim requires proving four elements. The injured person must prove that the driver of the vehicle whose action or inaction caused the accident owed a duty, breached that duty, that the injury was the direct result of that breach, and that the injured party suffered damages. Each of these four elements is discussed in more detail below:
Duty
A person typically has a duty to act reasonably and not to cause harm. The standard of care owed may be heightened in certain situations. For example, if a person is driving as an agent or an employee of a company hauling toxic chemicals, or if a person is operating a vehicle as a "common carrier" which is one that carries other passengers. These drivers must use more than reasonable care, they must use what a driver in his or her position would use. All other drivers generally must exercise the care of a reasonable person while driving.
Breach
A driver breaches the duty owed when he or she fails to live up to that level of care. For example, a driver who is texting and driving fails to observe the level of care that a reasonable person would, and therefore breaches his or her duty. A bus driver who fails to exercise the care that a reasonable bus driver would in that situation breaches that duty.
Causation
Causation requires showing that the injury was a direct result of the breach. For example, if a driver owes a duty to operate a vehicle as a reasonable person would and breached that duty because he or she was texting at the time of the accident, but the bicyclist's injuries occurred because she hit a construction sign, then the breach of duty by the driver in this example may not be sufficient to cause the victim's injuries and therefore, may lack causation.
Proving "causation" requires two prongs to be satisfied:
Proximate cause; and
Cause-in-fact.
Proximate cause requires a showing that the injury was a logical result of the breach of duty owed; a reasonably prudent person could have predicted that the person's action or inaction would cause the injury. Cause-in-fact (also called the "but for" test) means that but for the person's action or inaction, the injury would not have happened. Causation is generally a question that is decided by a jury in a bicycle accident lawsuit.
Damages
In order for a bicycle accident suit to be successful, damages must be proven. This is typically accomplished by providing evidence of the victim's medical bills, reduced earning capacity and future lost earnings, age, and health. Additionally, if the accident is a result of the gross negligence of another person, there may be additional damages available.
Statute of Limitations for Filing a Bicycle Accident Claim in Pflugerville, Texas
The statute of limitations for filing a bicycle accident claim in Texas is two years from the date of the accident. If you miss the filing deadline, you'll lose out on valuable compensation.
If you have a question about your claim or whether you are within the statute of limitations period for filing purposes, you should consult an experienced bicycle accident lawyer immediately.
Modified Comparative Negligence in Texas
Texas observes a modified comparative negligence doctrine in assessing bicycle accident liability. This means that each party involved in an accident is responsible for his or her own contribution to the accident. Simply, bicycle accident victims can recover compensation as long as they share no more than 50% of the blame.
If your proportionate share of blame exceeds 50%, a financial recovery is barred. If your share of the blame is 50% or less, you can recover some of your damages. Awards are reduced in direct proportion to degree of fault. So, if you're allocated 30 percent of the blame, you can recover up to 70% of your bike accident damages.
Damages Available in a Bicycle Accident Lawsuit
Damages in bicycle accident personal injury claims typically consist of two types of compensation – economic damages and non-economic damages. Economic damages are intended to make the injured party "whole" again and include expenses incurred both in the past and estimates of future expenses related to the injury.
This often includes money for:
Medical care
Rehabilitative treatment
Lost wages and decreased future earnings
Compensation for permanent injuries
Compensatory damages are usually proven by pay stubs, medical records, and other quantifiable sources.
Non-economic damages are awarded to compensate for injuries that are hard to value in terms of money. This often includes things like pain and suffering or emotional distress that result from a bike accident in Texas.
Experienced Pflugerville, TX Bicycle Accident Lawyers You Can Count On
Following a bicycle accident in Pflugerville, Texas, you could be entitled to a substantial monetary award. When you consult the experienced attorneys at Lorenz & Lorenz, LLP, you get the experience of a team of lawyers dedicated to representing accident victims and their families.
Our talented team has the skills and resources necessary to build the strongest case for you and seek full compensation for your injuries. Call Lorenz & Lorenz, LLP to schedule your free consultation and learn more about how our Pflugerville, TX personal injury attorneys will fight for you.