Pflugerville, TX Brain Injury Lawyer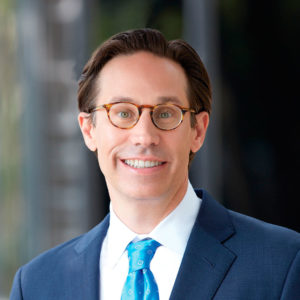 Did you sustain brain damage in a fall or a car accident in Pflugerville, TX? Is someone else even partly responsible for your injury? If so, you may have the right to file an insurance claim and/or lawsuit to demand compensation for your medical expenses, lost wages, and suffering. To begin the legal process, all you need to do is contact a skilled Pflugerville, TX brain injury lawyer from Lorenz & Lorenz, LLP.
How Our Lorenz & Lorenz, LLP Can Help with Your Brain Injury Case
Sustaining brain damage in an accident can wreak havoc on your finances and your prospects for the future. Fortunately, an experienced Pflugerville personal injury lawyer from Lorenz & Lorenz, LLP, can help you pursue the compensation needed to improve your situation.
We'll fight for you by:
Reviewing the details of your accident and assessing your damages
Devising an effective legal strategy for your case
Looking for evidence that may convince the jury to rule in your favor
Answering any questions you may have about your case
Conducting a thorough investigation into your accident
Speaking with the opposing insurance company on your behalf
Consulting with medical experts about the details of your injury
Walking you through the legal remedies that are available to you
Negotiating a settlement deal with the other party's insurer
Presenting evidence and arguing on your behalf at trial, if necessary
You do not have to deal with the aftermath of your accident alone. Call an experienced brain injury attorney from Lorenz & Lorenz, LLP, today for the assistance you need with your fight for compensation. We have handled a plethora of cases like yours in the past – so you can feel confident that we will treat your claim with the care and attention it deserves.
Brain Injuries in Texas – Understanding the Statistics
People often believe that brain injuries are rare. However, according to the Texas Brain Injury Alliance:
144,000 Texans suffer traumatic brain injuries (TBIs) every year
5,700 of those people become permanently disabled
381,000 Texans live with a brain injury-related disability
Did you sustain a brain injury in Texas last past year? If so, please contact the knowledgeable personal injury lawyers at Lorenz & Lorenz, LLP, today. We may be able to use our years of legal experience to help you claim the compensation you need and deserve.
Types of Brain Injuries
The majority of the brain injuries sustained by Pflugerville residents every year fall into one of the following two categories:
Open Head Injuries
Open head injuries occur when traumatic events cause the skull to break and expose the brain. Some of the most common examples of injuries of this nature include:
Diastatic skull fractures
Linear skull fractures
Depressed skull fractures
Basilar skull fractures
Doctors often refer to open head wounds as penetrating injuries.
Closed Head Injuries
Closed head injuries occur when traumatic events cause the human brain to suffer damage without creating any kind of hole or opening in the skull.
Some of the most common types of closed head injuries include:
Diffuse axonal injuries
Cerebral contusions
Concussions
Intracranial hematomas
No matter what kind of brain injury you suffered, you can always count on the legal team at Lorenz & Lorenz, LLP, to help you fight for damages. Our skilled lawyers have been achieving favorable verdicts and settlements to cases like yours for years. Contact us today to arrange a free consultation at our law office in Austin.
Common Symptoms of Brain Injuries
The symptoms experienced by Pflugerville residents who suffer traumatic brain injuries can vary from case to case, depending on the severity of the damage.
Those who sustain mild brain injuries tend to experience symptoms like:
Fatigue
Difficulty sleeping
Headaches
Nausea
Disorientation
Mood swings
Light sensitivity
Sound sensitivity
Concentration issues
However, Texans who sustain moderate to severe brain damage generally endure symptoms such as:
Vomiting
Agitation
Loss of consciousness
Profound confusion
Loss of coordination
Profound confusion
Slurred speech
Seizures
Depression
Anxiety
If you recently suffered a blow to the head and are now experiencing any of the symptoms outlined above, you would be smart to visit a hospital or medical clinic as soon as you can. There, a doctor will be able to check to see if you sustained a brain injury and provide you with the care you need.
Once you receive a diagnosis, you can then contact the experienced legal team at Lorenz & Lorenz, LLP. We will analyze your case and let you know if you are eligible to claim compensation for your injury.
Common Causes of Brain Injuries in Pflugerville, Texas
There are a multitude of ways Pflugerville residents can sustain potentially life-altering brain injuries, including:
Slips and Falls: Accidents in which an individual slips, trips, or falls and hits their head against a solid object are the leading cause of brain injuries in the state of Texas.
Motor Vehicle Accidents: Car, truck, and SUV accidents account for about 15 percent of all brain injuries in the Lone Star State.
Workplace Accidents: Every year, thousands of Texas residents suffer brain injuries in workplace accidents in factories and on construction sites.
Sports Accidents: Full-contact sports like football and lacrosse account for a sizable portion of the brain injuries that occur in Pflugerville each year.
Acts of Violence: It is, unfortunately, not at all uncommon for Pflugerville residents to sustain life-altering brain damage as a result of an assault or an act of domestic violence.
Medical Malpractice: When doctors, nurses, and other medical professionals make medical mistakes, their patients can suffer debilitating brain injuries.
Over the years, the knowledgeable Central Texas brain injury attorneys at Lorenz & Lorenz, LLP, have helped our clients recover compensation after a wide range of accidents and incidents. If you want to have us stand up for you, please reach out to us today to set up a free initial consultation at our law offices in Austin.
Compensation Available in Pflugerville Brain Injury Cases
The amount of compensation paid out to Pflugerville residents who suffer brain injuries in car crashes and animal attacks can vary significantly from one case to the next.
The final figure typically depends on:
The present and future cost of medical treatment and care
The cost of therapy and/or rehabilitation
Time missed at work and whether the injury will affect the victim's earning capacity
The degree to which the brain injury has affected the victim's quality and enjoyment of life
Individuals who suffer brain injuries that leave them with long-term health problems and prevent them from working tend to get the most substantial payouts.
When experienced law firms like Lorenz & Lorenz, LLP, handle these types of cases, they almost always pursue compensation for their clients':
Medical expenses
Ongoing care costs
Rehabilitation fees
Lost income
Loss of earning capacity
Mental anguish
Loss of enjoyment of life
When the actions of negligent parties cause innocent Texans to lose their lives, our legal team also helps their families file wrongful death suits and pursue compensation for their:
Loss of inheritance
Funeral expenses
Would you like to have an attorney from Lorenz & Lorenz, LLP, take a look at your personal injury claim and let you know how much it is worth? If so, please reach out to us today to schedule a meeting at our office in Austin. We have many years of experience in the legal industry, and we would be more than happy to provide you with the information you need.
Statute of Limitations for Texas Brain Injury Claims
The standard statute of limitations for personal injury lawsuits in the state of Texas is two years. The clock starts to run on the date of the accident or whenever an injury is discovered (whichever is later).
Individuals who do not file the necessary legal forms before this deadline can lose their right to pursue civil justice and claim compensation.
Is the deadline for taking action on your brain injury case coming up in the next few weeks or months? If so, please get in touch with a skilled lawyer from Lorenz & Lorenz, LLP, as soon as you can. We have the skills needed to expedite the filing of your legal documents.
A Pflugerville, TX, Brain Injury Lawyer You Can Count On
If you've sustained a brain injury in an accident in central Texas, it's important to consider what legal options might be available to you. If someone else caused you to get hurt, you may have the right to hold them financially responsible for the harm they've caused. The Pflugerville, TX brain injury lawyers at Lorenz & Lorenz, LLP are here to help you fight to secure a full financial award. Give our law office a call to arrange a time to discuss your case for free today.