Pflugerville Motorcycle Accident Lawyer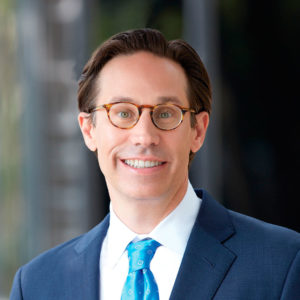 Did you get hit by a negligent motorist while riding your motorcycle in Pflugerville, Texas? If so, you may be able to claim compensation for your property damage, medical bills, and other expenses.
To do so, however, you will require the help of a highly skilled Pflugerville motorcycle accident lawyer, like those at Lorenz & Lorenz, LLP.
Contact our team to arrange a free consultation today.
How Our Texas Personal Injury Lawyers Can Help You Fight for Compensation After a Motorcycle Wreck in Pflugerville
Our Travis County attorneys have been helping clients fight for the compensation they deserve after motorcycle accidents for years – achieving a plethora of favorable results along the way. When you ask us to assist you with your case, we will:
Provide You with Sound Legal Advice and Guidance
The choices that you make as you work through your Pflugerville motorcycle accident lawsuit can have a substantial bearing on its eventual outcome. If you can consistently make smart decisions, you may be able to boost your chances of recovering damages.
Having been through the legal system many times before, the l
egal team at Lorenz & Lorenz, LLP, have successfully dealt with almost every scenario you are likely to come across during your battle for compensation. When you hire our firm, our experienced attorneys will provide you with the advice and guidance you need to handle the toughest aspects of your case.
Handle Your Administrative Workload
As you might expect, the process of claiming damages after a Texas motorcycle accident involves quite a lot of administrative work. From filing a petition with the court to requesting vital evidence from third parties, the list of jobs to complete can sometimes feel neverending.
Fortunately, when you hire Lorenz & Lorenz, LLP, you won't need to worry about filling in and filing an endless stream of legal forms. Our team of experienced lawyers and paralegals will be happy to handle it all on your behalf – freeing you to focus on your recovery.
Negotiate a Settlement on Your Behalf
Once your motorcycle accident lawsuit begins in earnest, the other party's insurer may get in touch to offer you a settlement. However, the financial terms of their initial proposal are likely to leave a lot to be desired. If you wish to convince them to open their pocketbooks and be a little more generous, some negotiation may be necessary.
Over the years, the team at Lorenz & Lorenz, LLP, has negotiated a plethora of settlements after motorcycle, car, and truck accidents. As such, we know the best techniques to use to convince insurance companies to improve their offers. When you hire our firm, we will use our knowledge and skill to try to secure a favorable deal for you.
Would you like to have an experienced Pflugerville personal injury attorney from Lorenz & Lorenz, LLP, help you with your battle for damages? If so, please do not hesitate to give us a call and schedule a free case review at our law office in Austin, Texas. Our team knows how to win cases like yours, and we are ready to assist you in any way we can.
Common Causes of Motorcycle Accidents in Pflugerville, TX
As they travel through the City of Pflugerville, motorcycle riders can get into an accident at almost any time. When they do, one or more of the following factors is often to blame:
Improper turning
Lane splitting
Speeding
Fatigued driving
Inclement weather conditions
Poor vehicle maintenance
Poor road maintenance
The lawyers at Lorenz & Lorenz, LLP, have spent many years helping the residents of Pflugerville with their motorcycle accident cases. In that time, we have won numerous awards on behalf of our clients. Contact us today if you would like to have us go to battle for you.
Common Injuries Sustained By Pflugerville Motorcycle Accident Victims
When Pflugerville residents get into car accidents, their vehicle's door beams, airbags, and other safety features work to lessen the force imparted on their bodies.
Motorcyclists do not have this level of protection. When they get hit by another motorist, their bodies take the brunt of the impact. As a result, they frequently sustain severe, life-altering injuries, like:
Amputations
When Pflugerville residents get into accidents on their motorcycles, they often sustain a great deal of damage to their arms and legs. If this damage is not repairable, they often have to have the impacted limb amputated at the hospital.
However, their medical treatment does not end once their surgery is complete. They must also undergo psychiatric care and many years of physical therapy.
Traumatic Brain Injuries
When motorcyclists hit their heads against lampposts, signs, walls, or vehicles during an accident, they can sustain a traumatic brain injury (TBI). As a result, they may experience symptoms like:
Dizziness
Profound confusion
Memory loss
Loss of consciousness
Seizures
Balance issues
For some victims, these symptoms begin to dissipate after a couple of days. For others, they can last a lifetime.
Motorcyclists can substantially reduce their risk of suffering a TBI by wearing a helmet at all times.
Spinal Cord Injuries
If a Pflugerville motorcycle rider suffers trauma to their back during a crash, they may sustain a spinal cord injury. A short sampling of the symptoms that are most commonly associated with injuries of this nature would include:
Loss of bowel control
Loss of bladder control
Breathing issues
Loss of sexual function
Paralysis
Individuals who sustain spinal cord injuries often have to undergo extensive surgery and months or years of occupational therapy to reach the point of maximum medical improvement.
Burns
When Pflugerville motorcycle riders get into crashes, they are often thrown from their vehicle – causing them to slide across the asphalt or pavement. This kind of trauma frequently causes them to sustain burns to their torso, arms, and legs.
If their burns are relatively mild, they may be able to treat them with lotion and non-prescription painkillers. If the injury is more severe, they might need to undergo skin grafting surgery.
Internal Organ Injuries
Because Pflugerville motorcyclists do not have airbags to protect them, their torsos tend to endure a lot of trauma during accidents. As a result, they frequently report to the hospital with internal organ damage.
Patients who sustain injuries of this nature usually have to undergo surgery to prevent further bleeding. In many cases, they also have to undergo transplant surgery to replace the damaged organ.
If you recently sustained one of these injuries in a motorcycle crash in Pflugerville, TX, please contact an attorney from Lorenz & Lorenz, LLP, as soon as possible. We are ready to use our legal experience and statutory knowledge to help you fight for compensation.
How Pflugerville Residents Can Reduce Their Risk of Sustaining a Motorcycle Accident Injury
Riding a motorcycle on the streets and highways of Pflugerville will always be a dangerous pursuit. However, motorcyclists can reduce their risk of suffering an injury in an accident by:
Refraining from riding after consuming alcohol
Taking a defensive riding course
Refraining from riding in inclement weather
Wearing a helmet at all times
Refraining from riding late at night
Avoiding dangerous roads and intersections
If you suffered an injury in a motorcycle crash, despite your best efforts to protect yourself, please call Lorenz & Lorenz, LLP, today. Our attorneys have handled numerous personal injury cases like yours in the past. We know what it takes to help you battle for the compensation you need and deserve.
Damages Available to Motorcycle Crash Victims in Pflugerville
When determining the amount of compensation that Pflugerville residents should receive after motorcycle accidents, judges, juries, and insurance companies consider a wide range of factors, like:
The cost of their medical treatment
The impact their injury will have on their career
The cost of their motorcycle repair bills
The effect their injury will have on their overall quality of life
The mental pain they endured because of their injury
When Lorenz & Lorenz, LLP, represents motorcycle accident victims, we typically demand damages for their:
Initial medical bills
Ongoing healthcare costs
Lost wages
Loss of future earnings
Property damage
Mental anguish
Pain and suffering
Loss of enjoyment of life
When our law firm files a wrongful death suit on behalf of a family that lost a loved one in a Pflugerville motorcycle accident, we also pursue compensation for their funeral costs and loss of consortium.
Do you want to have a knowledgeable motorcycle accident lawyer from Lorenz & Lorenz, LLP, analyze your case and provide you with an estimate of its worth? Then please give us a call today. Our team has years of experience in the legal industry and is ready to help you in any way that we can.
A Pflugerville Motorcycle Accident Lawyer You Can Count On
When you need legal representation after a motorcycle accident in Pflugerville, there is only one law firm you need to contact – Lorenz & Lorenz, LLP. Our litigators have the statutory knowledge and legal skill necessary to handle even the most complex cases. To set up a free consultation at our Austin headquarters or learn more about our legal services, all you need to do is pick up the phone and give us a call.