Your Round Rock, TX, Bicycle Accident Lawyers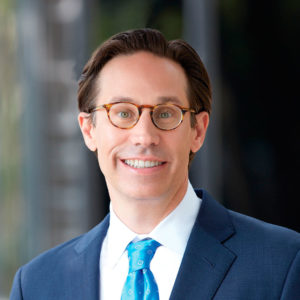 Were you recently struck by a motor vehicle while riding your bicycle through Round Rock, Texas? If so, you might be able to sue the negligent motorist and demand the money you need to pay for your medical bills and other costs. Reach out to a knowledgeable Round Rock, TX bicycle accident lawyer from Lorenz & Lorenz, PLLC, today to begin your legal journey. Your first consultation with our law firm is always free.
How Our Round Rock, TX Legal Team Can Help with Your Bicycle Accident Case
Enlisting the services of a seasoned Round Rock, TX personal injury lawyer from Lorenz & Lorenz, PLLC, is a smart way to safeguard your health and your financial interests in the aftermath of a devastating bicycle accident. We will help you fight for the compensation you need and deserve by:
Launching an investigation into the cause of your bike crash
Offering you astute legal advice and guidance throughout your case
Providing you with honest answers to your complex legal questions
Consulting with relevant experts about the details of your lawsuit
Filling out and filing your legal paperwork with the court
Devising an effective strategy for your bicycle accident lawsuit
Identifying the person or business that is liable for your damages
Helping you understand your potential legal options
Providing you with a detailed overview of the Texas legal system
Analyzing your bike crash case and assessing your damages
Speaking with the defendant's legal team on your behalf
Looking for evidence that proves the other party's liability
Working out a settlement with the other party's insurance provider
Representing your best interests in court, if necessary
Are you ready to have our skilled bicycle accident lawyers in Round Rock help you battle for the compensation you deserve? Then please give us a call as soon as possible to set up a free consultation at our law offices in Austin. We have a detailed understanding of Texas law, and we are ready to work tirelessly on your behalf.
Common Causes of Bicycle Crashes in Round Rock, TX
The following factors are to blame for the majority of the bicycle collisions that occur in Round Rock every year:
Fatigued driving
Unsafe left turns
Poorly protected bike lanes
Poorly enforced bicycle laws
Poor vehicle maintenance
Unsafe road conditions
Inclement weather
Poor visibility
No matter who or what caused your bicycle accident, you can rely on the attorneys at Lorenz & Lorenz, LLC, to help you pursue damages. We have years of experience in the industry, and we are always available to assist our friends and neighbors in Round Rock. Reach out to us today to learn more about our legal services.
Proving Liability in Texas Bike Crash Lawsuits
While you may have the right to recover compensation after a bike accident in Round Rock, TX, getting money in your hands can be complicated. Insurance companies will fight you tooth and nail. You'll have to put together a persuasive claim that proves the defendant named in your claim was negligent. This involves establishing that:
The other party owed you a duty of care
The other party breached that duty by acting negligently
The other party's breach of duty caused your injury
Your injuries are as debilitating as your claim
There are many ways to prove these four points. However, most plaintiffs find that the most effective option is to present the court relevant evidentiary materials, such as:
Traffic camera footage
Crash scene photographs
Witness testimony
Police accident reports
Medical records
Would you like to have a seasoned bike accident attorney help you search for the evidence you need to prove your case? Then please call Lorenz & Lorenz, PLLC, at your earliest convenience. We will be more than happy to provide you with the assistance you require.
Common Injuries Sustained in Bike Accidents in Round Rock
When bicycle riders in Round Rock get hit by passing motorists, they can suffer a broad range of injuries – many of which can cause them a great deal of pain or leave them with permanent disabilities. Common injuries sustained in bike accidents on the streets of Round Rock include:
Fractured Bones
When a bicyclist is involved in a car accident or truck accident, it's not uncommon for the rider to break some bones. These fractures occur most frequently in the arms, legs, and ribcage.
Some victims recover from their broken bones in as little as a few weeks. For others, however, the recovery process can take three months or more.
Spinal Cord Injuries
It is not at all unusual for Round Rock residents to sustain trauma to their backs when they get into bike accidents. These impacts frequently cause them to suffer spinal cord injuries and experience symptoms like:
Mobility issues
Paralysis
Loss of sexual function
Loss of bowel control
Loss of bladder control
Spasms
People with spinal cord injuries often have to undergo multiple surgeries and attend many months of physical therapy.
Traumatic Brain Injuries
Cyclists regularly hit their heads against solid objects like walls and lamp posts when they get into accidents. It is, therefore, no surprise that they frequently suffer traumatic brain injuries and endure symptoms like:
Seizures
Loss of consciousness
Nausea
Headaches
Profound confusion
Memory loss
Round Rock cyclists can reduce their risk of sustaining traumatic brain injuries by wearing a helmet at all times.
Internal Organ Injuries
When Round Rock bike riders get hit by automobiles, their torsos tend to suffer a great deal of damage. As such, they regularly get to the hospital with severe internal organ injuries.
People with injuries of this nature usually need to have surgery to stop the bleeding or replace the impacted organs.
Did you suffer a broken bone or a traumatic brain injury in a bicycle crash in Round Rock? If so, please get in touch with the seasoned attorneys at Lorenz & Lorenz, PLLC, as soon as you can. We are well versed in all areas of Texas personal injury law, and we would love to help you battle for the compensation you deserve.
Statute of Limitations for Bicycle Crash Lawsuits in Texas
Most bicycle accident lawsuits filed in Round Rock, TX are subject to a two-year statute of limitations. In most instances, the two-year clock starts on the day the victim gets into their accident.
However, if there's a delay in discovering your injury,  the two-year statutory clock does not begin to tick straight away. It does not start until they receive a diagnosis from their doctor.
If a family member has died in a fatal bicycle accident in Round Rock, you may have the right to file a wrongful death action. In that case, you'll have two years from the date of their death to do so.
Damages Available in Round Rock Bicycle Accident Cases
Courts and insurance companies determine the amount of compensation Round Rock residents should receive for their bicycle accident injuries by examining factors such as:
The expenses associated with the victim's medical treatment
The cost of the victim's rehabilitation
The fees attached to the victim's ongoing healthcare needs
The cost to repair the victim's bike and other personal property
The amount of time the victim missed from their job
The effect the victim's injury will have on their ability to work
The mental anguish the victim endured because of their injury
The impact the victim's injury will have on their quality of life
The limits on the at-fault driver's auto insurance policy
Bike riders who sustain injuries that leave them with long-term disabilities or permanent health issues tend to receive the most substantial payouts.
When our law firm represents injured cyclists, we almost always pursue damages for their:
Medical expenses
Rehabilitation costs
Ongoing healthcare fees
Property damage
Lost wages
Loss of future earning capacity
Loss of enjoyment of life
Mental anguish
When Round Rock residents lose their lives in bicycle accidents, our legal team helps their families fight for compensation for their:
Burial or cremation costs
Loss of inheritance
Do you want to have a skilled bike accident lawyer from Lorenz & Lorenz, PLLC, analyze your case and provide you with an assessment of its worth? If so, please give us a call today to set up a free initial consultation at our law office in Austin, TX. We have been handling cases like yours for many years, so you can be confident that our estimate is accurate.
A Round Rock, TX, Bicycle Accident Lawyer You Can Count On
When you need an experienced Round Rock, TX, bicycle accident lawyer to help you file a lawsuit against a negligent driver, there is only one firm you need to call – Lorenz & Lorenz, PLLC. We have been working on these types of cases for years, securing many favorable results along the way. Reach out to us today to learn more about our services and how we can be of assistance to you.