Round Rock, TX Pedestrian Accident Lawyer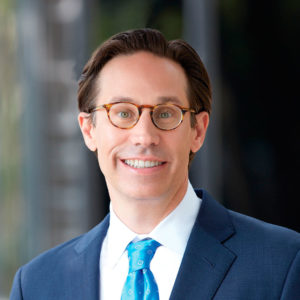 Did you recently get hurt after getting hit by a car or truck while taking a walk in Round Rock, TX? If so, you might be able to file a lawsuit against the responsible party to claim compensation for your medical costs, lost wages, and suffering.
To get started with your legal battle, all you need to do is contact a skilled Round Rock, TX pedestrian accident lawyer from Lorenz & Lorenz, LLP. Your first case evaluation with our compassionate injury team is free.
How Lorenz & Lorenz, LLP Can Help With Your Pedestrian Accident Case in Round Rock, TX
As a pedestrian, you are vulnerable to serious, debilitating injuries. After an accident, you deserve time to focus on getting better. That's tough to do when you're also trying to navigate an injury claim. Fortunately, you don't have to go through this difficult time on your own.
Hiring a knowledgeable Round Rock, TX personal injury lawyer from Lorenz & Lorenz, LLP is a great way to protect your financial interests after a pedestrian accident.
Our law firm will help you fight for the compensation you need and deserve by:
Analyzing your pedestrian accident and assessing your damages
Speaking with relevant experts about the details of your case
Handling the administrative side of your personal injury lawsuit
Offering you sound legal advice through your personal injury case
Helping you understand how the Texas legal system operates
Launching an independent investigation into your accident
Developing a customized legal strategy for your case
Providing you with straightforward answers to your legal questions
Helping you understand your potential legal options
Identifying the party that is at-fault for your pedestrian accident
Communicating with the other party's insurance company for you
Looking for evidence that might sway your case in your favor
Negotiating a settlement agreement with the defendant's insurer
Representing you at trial, if necessary
Don't try to handle the aftermath of your pedestrian accident alone. Call an experienced Round Rock personal injury lawyer from Lorenz & Lorenz, LLP, today to start pursuing the damages you deserve in an efficient manner. We have a detailed understanding of Texas law, and we are ready to fight for you.
Pedestrian Accidents in Texas – Understanding the Statistics
Walking has long been one of the most dangerous ways to get around the Lone Star State. According to the Texas Department of Transportation:
660 pedestrians died in crashes in 2019
1,260 pedestrians suffered severe injuries in crashes in 2019
2,095 pedestrians suffered non-incapacitating injuries in crashes in 2019
Did you suffer an injury or lose a loved one in a pedestrian accident in the state of Texas? Then please get in touch with the experienced litigators at Lorenz & Lorenz, LLP, as soon as you possibly can. We would be happy to help you fight for the compensation you deserve.
Common Causes of Pedestrian Accidents in Round Rock
Pedestrians get hit by passing cars and trucks just about every day in the City of Round Rock and across the Lone Star State. The majority of these collisions occur because of:
A motorist driving while drunk
A motorist driving while distracted
A motorist driving while fatigued
A motorist exceeding the speed limit
A motorist failing to yield at stop signs
Inclement weather conditions
Poorly signposted roads
Poorly marked crosswalks and other road defects
No matter who or what caused your pedestrian accident, you can always count on the legal team at Lorenz & Lorenz, LLP, to aid with your fight for damages. We understand how to win cases of this nature – and we would be happy to stand up for you.
To get started, all you have to do is pick up the phone and give us a call at your earliest convenience.
Proving Liability in Round Rock Pedestrian Accident Cases
Before an injured pedestrian can recover any compensation in the state of Texas, they must prove that:
The other party owed them a duty of care
The other party breached that duty of care by acting negligently
The other party's breach of duty caused them to suffer injuries
Their injuries are as debilitating and painful as they claim
In most cases, the best way to prove these points is to gather a myriad of relevant evidentiary materials, such as:
Medical records
Witness statements
Accident scene photographs
Video footage
Police accident reports
Healthcare bills
If you want an experienced personal injury attorney to help you search for the evidence you need to prove your pedestrian accident case, please get in touch with Lorenz & Lorenz, LLP, at your earliest convenience. Our legal team knows where to look to find the materials you require.
Common Injuries Sustained in Round Rock Pedestrian Accidents
Hospitals and medical clinics in the Round Rock area see many pedestrian accident victims every year. Those people usually report with one or more of the following potentially life-altering injuries:
Broken Bones
It is not at all unusual for Round Rock pedestrians to suffer broken bones when they get hit by passing cars and trucks. These injuries tend to occur most frequently in the arms, legs, and ribcage.
Spinal Cord Injuries
When pedestrian accidents cause Texans to endure trauma to their backs, they frequently sustain spinal cord injuries and experience symptoms like:
Loss of sexual function
Breathing issues
Loss of bladder control
Loss of bowel control
Spasms
Paralysis
Treating these types of injuries frequently requires surgery and months or years of physical therapy.
Traumatic Brain Injuries
Texas residents who hit their heads during their pedestrian accidents may sustain traumatic brain injuries. Brain damage of this nature may cause an individual to experience symptoms like:
Profound confusion
Loss of consciousness
Slurred speech
Vision problems
Memory loss
Patients may experience these symptoms for as little as a few days or as long as the rest of their lives.
Internal Organ Injuries
Round Rock pedestrians often suffer a great deal of trauma to their torsos when they get hit by cars. These impacts may leave them with damage to their internal organs, especially their:
Lungs
Heart
Intestines
Stomach
Kidneys
Liver
Over the years, the experienced motor vehicle accident lawyers at Lorenz & Lorenz, LLP, have helped a plethora of Round Rock residents secure the compensation they deserve for their pedestrian injuries. To have our team go to battle for you, all you need to do is give us a call.
Statute of Limitations for Pedestrian Accident Lawsuits in Texas
Texas law explains that the statute of limitations for personal injury claims in the Lone Star State is two years. As such, anyone who suffers injuries in a pedestrian accident in Round Rock has to sue the liable party before the second anniversary of their crash.
The state of Texas may opt to pause or extend an injured person's statute of limitations if:
They were a minor when their accident occurred
The liable party fled the state of Texas after the accident, or
They did not discover their injury until some time after the accident
Do you want to have a knowledgeable car accident lawyer from Lorenz & Lorenz, LLP, take a look at your case and let you know when your statute of limitations will expire? Then please give us a call to set up a free initial consultation at our law office in Austin. We have the skills and experience necessary to provide you with the information you require.
Damages Available in Round Rock Pedestrian Accident Cases
The amount of compensation courts and insurance companies dole out to Round Rock residents who suffer injuries in pedestrian accidents depends on a wide range of factors, including:
The cost of the victim's medical treatment
The fees associated with the victim's long-term care
The expenses attached to the victim's rehabilitation
The amount of time the victim missed from their job
The impact the victim's injury will have on their ability to work
The mental anguish the victim endured because of their injury
The effect the victim's injury will have on their quality of life
The limits on the at-fault motorist's auto insurance policy
When our knowledgeable legal team handles pedestrian accident cases, we almost always pursue compensation for:
Medical bills
Long-term care expenses
Rehabilitation costs
Lost wages
Loss of future earnings
Mental anguish
Loss of enjoyment of life
If the at-fault person or entity acts with malice, our attorneys help victims pursue punitive damages. The cap on awards of this nature in the state of Texas is $750,000. When pedestrians die in accidents in Round Rock, our skilled lawyers may also help their family members file a wrongful death action against the liable party.
In doing so, we usually fight for damages for their funeral expenses and loss of consortium.
Would you like to have one of our experienced attorneys help you fight for the settlement you deserve after your pedestrian accident in Round Rock? If so, please do not hesitate to get in touch with our legal team to set up a free case review at our offices in Austin. We know what it takes to achieve favorable outcomes to claims like yours.
Your Knowledgeable Round Rock, TX Pedestrian Accident Lawyer
When you need a seasoned Round Rock, TX pedestrian accident lawyer to help you file a lawsuit against a negligent motorist, you can always rely on the team at Lorenz & Lorenz, LLP. We have been standing up for Texas residents for years – securing a myriad of favorable results along the way. Get in touch with us today to arrange a free consultation and learn a little more about our legal services.