San Marcos Pedestrian Accident Lawyer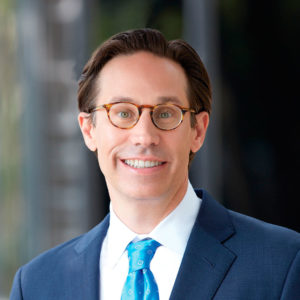 Have you or a loved one recently been injured in a pedestrian accident in San Marcos, TX? You may be entitled to compensation for your injuries.
A San Marcos, TX pedestrian accident lawyer can help you fight to ensure you get all the money you deserve. Lorenz & Lorenz, LLP has been serving San Marcos, TX, and neighboring communities throughout Texas for years. Call us for help if you have been in a pedestrian accident. We are available to assist you 24/7, so call us today to schedule your free consultation.
Why Hire Lorenz & Lorenz, LLP, After a Pedestrian Accident San Marcos, Texas?
As a law office dedicated to helping you and your family, Lorenz & Lorenz, LLP, will walk you through the steps involved in building your case. Our priority is to provide you with all the support you need, earn your trust, and bring you justice. Our law firm can help you deal with the complexities of the legal system and take the burden off your shoulders so you can rest.
Time is critical in accident cases. Even the slightest delay after being injured in an accident can mean loss of witness statements and evidence. The negligent driver's insurance company will promptly document the crash site in preparation for any injury claim. Pedestrian accident victims need attorneys to do the same.
When you hire Lorenz & Lorenz, LLP, our San Marcos, TX personal injury lawyers immediately get to work on your behalf. Our in-house team of legal professionals starts conducting a thorough investigation, covering:
Taking photos of the road layout, debris, intersection, and skidmarks
Accident scene assessments such as weather conditions, traffic patterns, and visibility
Identifying eyewitnesses either through police reports or other means
Interviewing eyewitnesses and taking statements
Accessing and reviewing documents such as medical records that outline the nature and extent of your injury.
At our firm, we go beyond our in-house professionals. We also consult with experts who can assist with other aspects of our ongoing investigation. This could include experts who can reconstruct the accident and help us demonstrate exactly what happened and how the driver was negligent. We do not stop until we have discovered all information that will be relevant in getting you what you deserve.
Causes of Pedestrian Accidents in Central Texas
A person walking down a road or a neighborhood is a pedestrian. When cars are nearby, most people recognize the dangers of walking and pay attention to this. As a pedestrian, you know to wait for the walk signal, look both ways, and use the crosswalk before stepping into the street.
Unfortunately, even when pedestrians observe all necessary precautions, they cannot predict the actions of motorists. In most cases, pedestrians are struck as a result of the motorist's negligence.
Driver negligence includes:
Failure to watch for pedestrians when taking a turn
Disregarding red lights, yield signs, and stop signs
Failure to observe pedestrians at intersections
Driving too close to the shoulder or walkway sections of the road
Every two hours, a pedestrian is killed by a motorist in the United States. This is obviously a very dangerous matter. This is why holding drivers accountable is important–it could help deter other drivers from being similarly negligent and irresponsible.
How Can Pedestrians Stay Safe?
The Centers for Disease Control and Prevention (CDC) offers advice to help pedestrians stay safe.
Pedestrians are easier for drivers to spot at night if they have a flashlight while walking and if they make sure to wear reflective gear such as jackets, hats, gloves, or shoes.
Always make an effort to cross the street at a crosswalk or intersection, obeying the "Walk" and "Do Not Walk" signs.
Pedestrians should make every effort to stay on a sidewalk or designated path.
If circumstances warrant, pedestrians should walk facing traffic on the shoulder or side of the road.
Some of these issues will arise in a pedestrian accident as part of determining what contributed to the accident. Be sure to note down all the details you recall so you can share them with your attorney as part of building your case.
Types of Pedestrian Accident Injuries
The chances of pedestrian injury occurring in the event of a collision is quite high because pedestrians are vulnerable and unprotected against a motor vehicle.
Some of the most common injuries pedestrians suffer when hit by a negligent driver in a car accident include:
Broken bones
Spinal cord injury
Lacerations, road rash, and cuts
Internal bleeding
Back and neck trauma
Internal organs damage
Most of these pedestrian accident injuries require rehabilitation, surgery, and emergency treatment. Unfortunately, some may even result in lifelong impairment or disability. Depending on the severity of the accident, it could also result in death.
We know this was a traumatic experience for you. Having a heavy machine come at you at high speed while you are unprotected is a nightmare scenario. An experienced personal injury lawyer who has a successful record can offer helpful legal advice to accident victims.
Hiring our law firm can make all the difference in the success of your injury claim.
Who is Most Likely to be Involved in a Pedestrian Accident?
A pedestrian is anyone who is traveling by foot along a road or sidewalk, whether walking, running, or jogging.
Any pedestrian is at risk of being hit by a motorist. However, according to the Centers for Disease Control and Prevention (CDC), particular groups are at an increased risk of being in a motor vehicle accident as a pedestrian:
Teenagers and young adults between the age range of 15 and 29 years old are more likely to suffer pedestrian accident injuries and be treated in an emergency room as compared to other age groups
Male pedestrians have higher chances of being injured in pedestrian accidents than women
There is a higher risk of children (14 years old or younger) dying if they suffer a pedestrian accident
People are more likely to die from injuries caused by pedestrian accidents as they age. In the event of death, Lorenz & Lorenz, LLP, can represent surviving family members in a wrongful death lawsuit.
Pedestrian Accident Compensation
You are entitled to compensation for damages when a negligent driver is responsible for your pedestrian accident. Costs related to these collisions are usually high due to the severity of injuries associated with pedestrian accidents.
The losses you sustain, the severity of the injury, and the circumstances of the accident will all factor into determining the amount of financial compensation you are owed. No two cases are similar and so it is crucial that you have a knowledgeable San Marcos, Texas personal injury attorney representing you.
Recoverable damages include economic damages for financial costs associated with the injury, as well as non-economic damages for losses that are more difficult to calculate due to their personal nature. Examples of losses for which you may be compensated:
Medical bills
Permanent disability
Pain and suffering
Compensation for lost income in the sick days and recovery period
Costs for wheelchairs, doctor appointments transportation, canes, crutches, etc
Permanent disfigurement and scarring
Loss of future earnings
Emotional distress
Loss of consortium
As you prepare your claim, our pedestrian accident lawyers at Lorenz & Lorenz, LLP, will work relentlessly to evaluate the full cost of all the losses you and your family have incurred. We are zealous in our pursuit on your behalf, giving you and your family time to heal without the stress.
One important point to remember is that, in keeping with the modified comparative negligence rule, the state of Texas bars recovery in the event you were more than 50% to blame for the accident that caused your injury. We can help you determine and defend your level of responsibility – if any.
Statute of Limitations for San Marcos Pedestrian Accident Cases
To get compensation for your pedestrian accident, you need to file within a specific amount of time. This time frame is known as the statute of limitations. Texas law gives you two years from the date of the accident to file your claim. After that date, you will be barred from recovery.
As soon as you have had a chance to deal with immediate medical concerns, it is very important that you contact an experienced personal injury lawyer. It takes time to build a solid, persuasive case, and time is of the essence. Insurance companies are more inclined to offer a fair settlement if they fear we have a strong case and are ready to take your case to trial.
Contact a San Marcos, TX Pedestrian Accident Lawyer Today
If you have recently been injured in a pedestrian accident, you need an experienced, dedicated lawyer to represent you. Do not hesitate to reach out to us today. Every client is a priority to us, and we will treat your case as if it is our only case.
We offer free consultations, so call us today at Lorenz & Lorenz, LLP, to discuss your legal options.