San Marcos Truck Accident Lawyer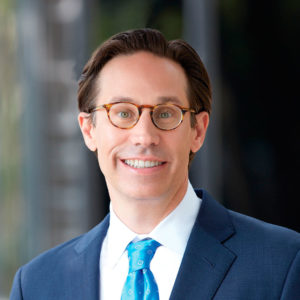 Did you recently sustain an injury in a collision with a tractor-trailer or flatbed in San Marcos, TX? Then you may be entitled to financial compensation for your medical bills, vehicle repair costs, and other expenses.
Reach out to the San Marcos truck accident lawyers at Lorenz & Lorenz, LLP, to begin the legal process. We offer a free consultation, so give us a call today at (512) 477-7333 to get started. It's just that easy.
How Our Personal Injury Attorneys Can Help You After Your Truck Accident
At Lorenz & Lorenz, LLP, our personal injury lawyers are dedicated to providing the people of San Marcos with world-class legal services. So, when you hire us to help you fight for compensation after your truck accident, we will:
Handle Your Case's Administrative Workload
Your pursuit of financial restitution after your San Marcos truck crash is likely to involve quite a lot of administrative work. From submitting documents to the court to responding to correspondence from the other party's legal team, the list of tasks to complete can be a little overwhelming.
Fortunately, when you hire Lorenz & Lorenz, LLP, you won't need to worry about filling in forms and replying to emails. Our team of experienced lawyers and paralegals will take care of it all on your behalf – freeing you to focus on your recovery.
Search for Relevant Evidence
If you wish to conclude your San Marcos truck accident lawsuit with a compensation check in your pocket, you will need to prove that:
The other party owed you a duty of care
The other party breached that duty of care by behaving recklessly or negligently
The other party's breach of duty caused you to suffer an injury
Your injury is as life-altering as you claim
To prove these points, you will need to provide a plethora of relevant evidence to the court and the opposing insurance company. When you hire our law firm, we will help you search for the materials you require.
Negotiate a Settlement with the Other Party's Insurer
Once your personal injury claim has been sent to the court, the other party's insurer may choose to offer you a settlement deal. However, their initial proposal is unlikely to cover your crash-related expenses. To convince them to improve their offer, a period of negotiation may be required.
Our attorneys in San Marcos have been hammering out settlement deals with Texas insurance companies for years. As such, we know what they need to see and hear before they will improve the financial terms of their proposals. When we represent you, we will use our knowledge to try to secure a favorable deal for you.
Are you ready to have our San Marcos truck accident lawyers help you with your fight for compensation? If so, please do not hesitate to give us a call and set up a free consultation with one of our team members. We would love to meet with you to learn more about your case and provide you with additional information about how we can assist you.
Types of Trucks Found in San Marcos, TX
Every day, a variety of trucks travel through the City of San Marcos, delivering ingredients to restaurants, merchandise to big box stores, and mail to residents. The following types of trucks are particularly common in this part of Central Texas:
Box trucks
Mail trucks
Garbage trucks
Tractor-trailers
Dump trucks
Flatbed trucks
Tow trucks
Tanker trucks
Refrigerated trucks
If you recently suffered an injury in an accident involving one of the vehicles listed above, you may be entitled to compensation. Contact a truck accident attorney from Lorenz & Lorenz, LLP, today to learn more about your legal options.
Common Causes of Commercial Truck Accidents in San Marcos
Thousands of truck accidents happen in the City of San Marcos and throughout the state of Texas every year. The vast majority of those collisions are caused by one or more of the following factors:
Fatigued driving
Drunk driving
Distracted driving
Speeding
Poorly trained drivers
Poor weight distribution
Poor truck maintenance
Poor road maintenance
Inclement weather conditions
Were you recently involved in a tanker truck or 18-wheeler accident that was caused by the negligence of another party? If so, our legal team may be able to help you fight for the compensation you need to pay your bills. Reach out to us today to arrange a free case evaluation at our law office in Austin.
Assigning Liability in San Marcos Truck Accident Cases
When a car accident happens, assigning liability is usually relatively straightforward. In most cases, the responsibility lies with the driver that the police determine to be at-fault.
Truck crashes are a little more complex. When this type of accident happens, any of the following parties may be held liable:
The trucking company
The truck driver
The truck mechanic
The truck manufacturer
A government entity
If you are not sure who is responsible for your injuries, please do not hesitate to reach out to one of our San Marcos attorneys. We will be more than happy to analyze the details of your crash and help you identify the liable party.
Common Injuries Sustained By Truck Crash Victims in San Marcos
When a heavy truck crashes into a passenger vehicle, the results can often be devastating. Those who do not die on impact often sustain severe, life-altering injuries like:
Traumatic Brain Injuries
Truck accidents frequently cause drivers and passengers to hit their heads against solid objects like the steering wheel or the dashboard. When these impacts happen, the victims can sustain traumatic brain injuries.
People who suffer from brain injuries of this nature can experience a wide range of symptoms, such as:
Sleep issues
Slurred speech
Seizures
Memory loss
Profound confusion
Loss of consciousness
For some individuals, these symptoms will begin to subside after a few days. For others, they can last a lifetime.
Amputations
San Marcos drivers and passengers often sustain severe damage to their arms, legs, hands, and feet when they get into truck accidents. If, when they get to the hospital, their surgeon determines that the damage is too extensive, they often need to undergo an amputation.
It can take many years for injured parties to physically and mentally recover from losing a limb. During that time, they often need to visit a physical therapist and psychiatrist.
Spinal Cord Injuries
Truck accidents often cause San Marcos residents to suffer trauma to their backs – an issue which may result in a spinal cord injury. If such an injury should occur, they are likely to experience symptoms like:
Breathing difficulties
Paralysis
Loss of bowel control
Loss of sexual function
Balance issues
Spasms
Treating spinal cord injuries can involve extensive surgery and years of physical or occupational therapy.
Internal Organ Injuries
When they get hit by a heavy commercial truck, San Marcos drivers and passengers frequently sustain severe internal organ injuries. The heart, liver, lungs, kidneys, and intestines tend to sustain the bulk of the damage.
When they are brought to the hospital, their doctor will attempt to repair the organ as best they can. If the damage is too extensive, however, it may need to be removed and replaced with a donated organ.
Do you need an experienced truck accident attorney in San Marcos to help you fight for compensation for your injuries? If so, please do not hesitate to pick up the phone and call the team at the law office of Lorenz & Lorenz, LLP. Our firm is always ready, willing, and able to assist.
Compensation Available to San Marcos Truck Accident Victims
The amount of compensation paid out to San Marcos residents when they get into truck accidents is typically quite closely correlated with the severity of their injuries. Individuals who develop life-long health issues or permanent disabilities as a result of their injury tend to get the most substantial checks.When the attorneys at Lorenz & Lorenz, LLP, file personal injury suits on behalf of truck accident victims, we almost always demand compensation for their:
Lost wages
Loss of future earning capacity
Medical bills
Ongoing healthcare costs
Mental anguish
Loss of enjoyment of life
If the other party acted with malice or gross negligence, we also pursue punitive damages. The payouts for damages of this nature can run as high as $750,000 in the state of Texas.
Would you like to know how much compensation you may be eligible to receive for your truck accident injuries? Then please reach out to our legal team as soon as possible. We can provide you with the information you require.
Your Experienced Truck Accident Lawyer in San Marcos, Texas
The attorneys at Lorenz & Lorenz, LLP, have been helping the residents of San Marcos with their legal issues for many years. If you recently sustained an injury in a truck accident in Central Texas, we would be more than happy to do the same for you. To set up a free consultation with one of our team members, all you need to do is give us a call or send our law office a message.