Temple Bicycle Accident Lawyer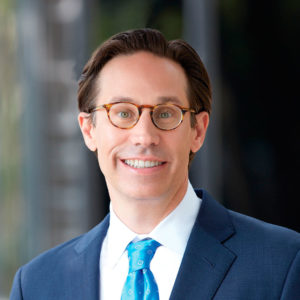 Bikes are more popular than ever in cities like Temple. Unfortunately, not everyone shares the road safely. As a result, accidents involving bicycles are not uncommon. Since Temple is a busy city with high-speed roads, accidents involving bicyclists tend to be quite severe.
You may be entitled to compensation if you've been injured in a bicycle accident in Temple, Texas. It can be a challenge to get the money you need. You deserve an attorney who will go toe-to-toe with insurance companies and fight for the compensation to which you're entitled.
Contact Lorenz & Lorenz, LLP to find out how our Temple personal injury lawyers can help you after your bicycle accident. Your initial consultation with our legal team is free, so don't hesitate to call us today.
Who is Liable For My Injuries After a Temple Bicycle Accident?
In Texas, anyone who contributes to an accident can be financially responsible for any resulting injuries or damages. You may be entitled to compensation from:
Motor vehicle drivers
Motorcyclists
Other bicyclists
Pedestrians
Truck drivers
Bicycle, vehicle, or equipment manufacturers
The employer of a responsible party, or
Government agencies.
You may not realize that more than one person caused your Temple bicycle accident. Let our attorneys handle your case. We'll investigate the circumstances surrounding your accident and determine why it happened. This will help us identify everyone who may be responsible for your injuries.
What If I Share Some of the Blame For My Bicycle Accident?
In Texas, you can share some of the blame for an accident and still recover compensation. Under the state's modified comparative fault rule, you can get money for your injuries as long as you're not primarily responsible. In other words, you must share less than 51 percent of the blame for the accident.
Here's what you need to know if you do share some of the blame:
Your award will be reduced, and
You may be liable for damages sustained by others in the crash.
Example: You suffer $20,000 in damages in a bicycle accident. You're allocated 25 percent of the blame. Under Texas comparative fault rules, you can recover up to 75 percent, or $15,000, of your damages. You may also be liable for 25 percent of other victims' damages.
It's important to protect yourself when insurance companies try to blame you for your injuries. If they're successful, your ability to get money for your injuries can be limited. Call Lorenz & Lorenz for help protecting your rights and getting the money you deserve,
What Damages Can I Get For My Temple Bicycle Accident Injuries?
When you ride a bike alongside larger vehicles, you're vulnerable. You can sustain severe and potentially debilitating injuries. As a result, the physical, emotional, and financial toll of your accident can be overwhelming. If someone else is to blame, they should be held fully accountable for your injuries.
Our attorneys will seek monetary damages on your behalf. This might include money for:
Medical bills
Rehabilitation
Nursing care
Lost wages and income
Disability
Reduced earning capacity
Pain and suffering
Emotional distress, and more.
Contact our Temple law office to discuss your bicycle accident case today.
Causes of Bicycle Accidents in Temple, Texas
Bicycle accidents can (and do) happen for a lot of different reasons. Common causes include:
Distracted Driving and Biking: Distractions are a leading cause of all motor vehicle accidents. If a driver is looking at their cell phone or focused on a conversation with a passenger, they're more likely to sideswipe or hit a bicycle. At the same time, more and more cyclists are distracted while sharing the road with larger vehicles. You're more likely to swerve into traffic or bike out into the middle of a dangerous intersection when you're not paying attention.
Drunk Driving and Biking: Driving or riding a bicycle under the influence of drugs or alcohol increases the risk of an accident. Drivers (and cyclists) who are impaired lack the reflexes and concentration necessary to stay safe.
Environmental Conditions: Bicycle accidents can happen more frequently when the weather is bad. Poor weather conditions often limit visibility and make it harder for drivers to see nearby cyclists.
Riding at Night: Bicyclists should always wear reflective gear and have reflectors and lights on their biking equipment. Many times, drivers fail to see bicyclists in the dark. If they do, it's often not until it's too late.
Defective Equipment: Accidents can happen even when everyone is paying attention and using care. If a bicycle or vehicle has a defect, that can cause an accident. In these situations, the manufacturer could be liable for injuries.
Lack of Dedicated Bicycle Infrastructure: Accident rates drop when bicyclists have dedicated, protected bike infrastructure. Studies show that painted bike lanes aren't enough. In fact, more bike accidents happen in cities like Temple that have painted lanes.
When Do I Have to File a Temple Bike Accident Lawsuit?
You're probably overwhelmed after your Temple bicycle accident. It might take weeks, or even months, to get back on your feet. Despite this, you only have a limited amount of time to ask for compensation. The statute of limitations for bike accident lawsuits is two years. You risk losing out on valuable money if you wait too long to assert your rights.
We'll Fight To Get Money For All of Your Bicycle Injuries
Accidents involving bicyclists tend to be quite devastating. Bad things can happen when a bike collides with a car. If you don't wear a helmet, you risk life-threatening and even fatal injuries.
Our attorneys are prepared to help you demand compensation for all of your Temple bicycle accident injuries, including:
Broken bones
Burns
Degloving
Crushing injury
Head injury
Spinal cord damage
Paralysis
Amputation
Wrongful death, and more.
At Lorenz and Lorenz, no injury is too big or too small. For nearly two decades, we've fought on behalf of injured accident victims like you. We'll do everything we can to get you all of the money you deserve.
Need Help After Your Temple Bicycle Crash?
Bike riders aren't always safe on Temple city roads and highways. If you've been injured in a crash, you might be entitled to compensation. However, it can be a struggle to secure the financial award you deserve. The experienced personal injury lawyers at Lorenz & Lorenz can help. Call our Temple law firm today to schedule a free consultation and discuss your case.