Temple Motorcycle Accident Lawyer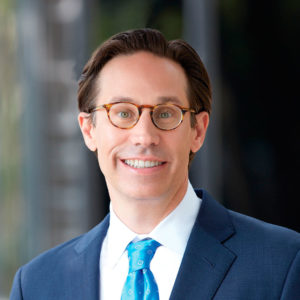 Have you or someone you love been involved in a motorcycle accident in Temple, Texas? Are you struggling with painful, debilitating injuries? Are the costs of your accident overwhelming? Contact the experienced injury lawyers at Lorenz & Lorenz, LLP for immediate assistance. You might be entitled to compensation for your injuries, and we can help you fight to get it.
Since 2001, we've been dedicated to helping injured motorcyclists in central Texas. We understand how devastating a motorcycle crash can be. It's physically painful, emotionally debilitating, and financially exhausting. If someone else is (at least partly) responsible for the crash, you have the right to demand compensation. Our Temple motorcycle accident attorneys can help you pursue the money you need and deserve. Your first consultation is free, so call our Temple law office today to learn more.
How Will a Temple Motorcycle Injury Lawyer Help Me?
You've been injured in a motorcycle accident through little-to-no fault of your own. You shouldn't be responsible for shouldering the costs of that accident by yourself.
The person who caused your accident should be fully accountable for your injuries. You can demand compensation by filing an injury claim or lawsuit.
While you can pursue compensation on your own, you should trust our experienced personal injury lawyers with your case. Here's why:
Insurance companies will try to limit or deny your financial recovery. Our lawyers know how they operate and will fight them every step of the way.
You might not know what caused your accident or who's to blame. We'll carefully comb through the details of your crash and figure out why it happened. This will help us identify everyone who might have contributed to your injuries.
You'll probably be blamed for the accident. These tactics, if successful, could hurt your ability to get the money you deserve. Our attorneys will work hard to protect you and your financial award.
You risk letting an insurance company decide what your case is worth if you don't work with an attorney. They'll definitely offer you much less than you deserve. Our attorneys work with injury experts to make sure that your case is valued properly.
We have more than 18 years of experience fighting to protect and assert the rights of injured motorcycle accident victims like you. We know how important money can be and will do everything we can to obtain a financial settlement or award on your behalf. Call our Temple law firm to schedule your initial consultation today.
Causes of Motorcycle Accidents in Temple, TX
There are thousands of motorcycle accidents in Texas every year. Many of those accidents happen on urban roads in cities like Temple. A lot of different factors can contribute to these crashes. Leading causes of motorcycle accidents and injuries in Temple include:
Distracted driving
Drunk driving
Fatigued driving
Riding at night
Environmental factors, including bad weather and limited visibility
Hazardous road design and conditions
Lane-splitting
Failing to yield the right of way
Making unsafe or illegal turns
Tailgating
Defective equipment
Not wearing a helmet
Speeding and other negligent behavior.
It's important to seek legal assistance if you've been involved in a central Texas motorcycle accident. Call Lorenz & Lorenz to discuss your injury case today.
We'll Fight to Get Money For All of Your Motorcycle Injuries
When you ride a motorcycle and share the road with larger vehicles, you're vulnerable to severe and catastrophic types of injuries in a crash.
Our attorneys are prepared to help you fight to money to compensate for all of your crash injuries, including:
Burns
Crushing injury
Concussion and head injury
Broken bones
Soft tissue damage, including sprains and strains
Brain injury
Spinal cord damage
Paralysis
Amputation
Wrongful Death, and more.
Always seek medical attention if you've been involved in a Temple motorcycle accident. Prompt medical care will help to limit the extent of your injuries and protect you from potentially life-threatening complications. The report generated during your visit will also be critical as you seek compensation.
Who's Liable For My Temple Motorcycle Accident Injuries?
Accidents are rarely straightforward. Many times, more than one person's negligence contributes to a motorcycle crash. In Texas, you might be entitled to compensation from anyone who plays a role in your motorcycle accident, no matter how small. This might include:
Drivers of other motor vehicles
Other motorcyclists
Bicyclists
Truck drivers
Pedestrians
Government agencies
Employers, or
Product manufacturers.
It's important to seek money from anyone who shares fault for your Temple motorcycle accident. Our attorneys will thoroughly investigate the circumstances surrounding your crash. We'll pinpoint why the accident happened and identify everyone who may be to blame. The more liable parties you can identify, the better your chances of getting the money you deserve.
Can I Get Money If I Share Fault For My Temple Motorcycle Crash?
Yes, if you share less than 51 percent of the blame for your accident. Under Texas state modified comparative fault rules, you can seek compensation as long as someone else is mostly responsible for your injuries.
If you do share some of the blame, it's important to understand:
Your damages will be reduced, and
You may be on the hook for some of the other victims' damages.
For example, let's say you're allocated 20 percent of the blame for an accident. You suffered $100,000 in damages. Under Texas state comparative fault rules, your award will be reduced by 20 percent. So, you can get, at most, $80,000. At the same time, you may be responsible for 20 percent of other victims' damages.
What Damages Can I Get For My Motorcycle Accident Injuries?
Our attorneys will seek monetary damages on your behalf. This can include compensation for:
Lost wages
Medical bills
Disability
Pain and suffering
Emotional distress
Disfigurement and scarring
Loss of enjoyment of life, and more.
Since 2001, we've worked hard to establish professional relationships with respected experts across the state of Texas. This includes medical professionals, accident recreationists, vocational experts, and more.
They can provide critical insight as we build your injury case. With their help, we can more accurately determine the extent of your injuries and the value of your case. If you're blamed for your injuries, they can help us contest those claims.
Together, this will help us fight for your financial award. We'll enter negotiations armed with the best arguments to secure a fair settlement on your behalf.
Need Help After Your Temple Motorcycle Accident?
Motorcycle accidents aren't uncommon in Temple, Texas. Crowded city streets put riders in danger every day. If you've been injured in an accident in Temple, you might be entitled to compensation. Contact the experienced personal injury attorneys at Lorenz & Lorenz, LLP to learn more about your legal rights.
Our attorneys are prepared to help you demand the money you need and deserve. You have a limited amount of time to file a lawsuit, so it's important to reach out to us for help today. If you can't make it to our Temple law office, we'll come to you. Call today for your free consultation to get started on your motorcycle injury case.