Temple Truck Accident Lawyer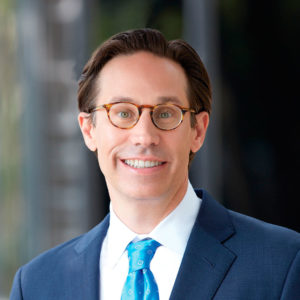 Trucks travel in and through Temple, Texas every day. You can get seriously injured when you share busy city roads with these large, heavy vehicles. Unfortunately, accidents involving semi-trucks, tractor-trailers, 18-wheelers, and other large trucks aren't uncommon in Temple.
If you've been involved in a truck accident in Temple, you might be entitled to compensation. Many times, accidents happen because truck drivers are overtired or distracted. If you get hurt because of these negligent behaviors, you need to demand money for your injuries and expenses. The personal injury attorneys at Lorenz & Lorenz will fight to help you get all of the money you need and deserve.
Since 2001, we've fought to help truck accident victims like you across the state of Texas. We understand how devastating a semi-truck collision can be. We'll be your fiercest advocates as you recover. Contact our Temple law office to schedule a free, no obligation case assessment. If you can't make it to us, we'll come to you. We'll visit you at home, at work, or even at the hospital. Call today to learn more.
You Deserve A Truck Accident Lawyer With Experience
Few accidents cause more damage and devastation than those involving large trucks. If you're lucky to survive your injuries, you'll probably have a very tough recovery in front of you. It can take weeks, if not months or years, to get back on your feet.
You shouldn't have to take time and focus away from your recovery to navigate a complicated lawsuit. You risk leaving valuable money on the table if you try to negotiate with insurance companies on your own, anyway. Hiring an attorney will give you time to get better and put you in a better position to get the money you need.
At Lorenz & Lorenz, our attorneys have more than 18 years of experience handling truck accident injury cases. We know what it will take to get you the money you deserve, and we'll do everything we can to make that happen.
We'll stand up to insurance companies on your behalf.
We'll carefully investigate your accident and figure out why it happened.
We'll demand money from anyone who played a role in causing your injuries.
We'll protect you if you're blamed for the accident.
We'll work with experts to make sure your damages are calculated accurately.
Our goal is to get you the money you need after your devastating Temple truck accident. Call our law firm today to schedule a free consultation and learn more.
Common Causes of Truck Accidents in Temple
Truck accidents can happen for a lot of different reasons. Leading causes include:
Driver Fatigue: Federal laws regulate how much time truck drivers can log behind the wheel. Drivers are only allowed "a period of 14 consecutive hours in which to drive up to 11 hours" if, and only if, they've been off for "10 or more consecutive hours." Driving a truck is hard work. These regulations help to ensure that drivers are alert and not overtired.
Unfortunately, some drivers fudge the numbers in their logs and are on the road longer than they should be. As a result, they get tired and aren't as capable of reacting in an unexpected situation. Sometimes, tired truck drivers simply fall asleep behind the wheel, putting others in serious danger. Studies show that fatigued driving can be just as dangerous, if not more dangerous, than drunk driving.
Drug and Alcohol Use: Drunk driving isn't just a problem for drivers of small passenger vehicles. In fact, drunk driving becomes more dangerous when truck drivers are involved. A truck can be difficult to handle. There's a reason that drivers have to have a special commercial drivers license (CDL). When a driver is drunk, they lack the skills and reflexes that are necessary to operate the truck safely.
Defective Equipment: Truck accidents can happen even when everyone on the road uses caution. Many times, these accidents involve defective trucks, vehicles, or safety equipment. If brakes fail, there's not much a driver can do to avoid a crash. In these situations, manufacturers can be liable for injuries.
Aggressive Driving and Tailgating: Truck drivers aren't always responsible for accidents involving their large vehicles. Many drivers in Temple are impatient and aggressive. They get annoyed when they have to share the road with an 18-wheeler. As a result, they engage in dangerous behaviors, including:

Failing to yield the right of way
Making illegal or unsafe turns
Tailgating
Improper or unsafe lane changes, and
Speeding.
Unfortunately, these drivers don't understand how long it takes for a truck on a highway to come to a complete stop. While traveling at 55 MPH, it can take a semi nearly 400 feet and 4 full seconds to stop moving.
If a driver cuts in front of a truck and another is tailgating from behind, the consequences can be catastrophic.
Who's Liable For My Semi Truck Accident Injuries
In Texas, more than one person can be financially responsible for the costs of a truck accident. You can seek compensation from anyone who contributed to your injuries. This might include a:
Truck driver
Trucking company
Truck driver employer
Driver of another motor vehicle
Motorcyclist
Pedestrian
Bicyclist
Manufacturer of a defective product, or
Government agency.
You deserve money from anyone who played a role in causing your Temple truck accident. You also deserve an attorney who is prepared to do whatever it takes to make that happen. Call Lorenz & Lorenz today to get started.
Truck Accident Injuries Can Be Devastating
Truck accidents claim hundreds of lives every year. If you survive a collision with a semi-truck, you'll likely be faced with a debilitating injury. These might include:
Head injury
Brain injury
Back and neck injury
Spinal cord damage
Paralysis
Amputation, and
Burns.
You need a Temple personal injury lawyer who will fight to get cash for all of your injuries. Contact Lorenz & Lorenz to discuss your case today.
What Damages Can I Get After My Temple Tractor-Trailer Accident?
Given the extent of your injuries, a truck accident can be expensive. You'll have medical bills perhaps for the rest of your life. You may not be able to work, which can create a financial nightmare. By filing a personal injury lawsuit, you can demand monetary damages from whoever is responsible for your accident.
You might be able to recover money for:
Medical expenses
Rehabilitation
Nursing care
Counseling
Pain and suffering
Emotional trauma
Lost income and wages
Temporary and/or permanent disability
Disfigured
Loss of enjoyment of life, and more.
Are your injuries so severe that you're confined to your home or stuck in the hospital? Our attorneys will come to you. Call us today to schedule a free consultation.
Need Help After Your Temple, TX Truck Accident?
You don't have to struggle with the consequences of your truck accident on your own. The experienced attorneys at Lorenz & Lorenz, LLP can help. We understand that your life has been changed forever. We'll work tirelessly to get you the money you deserve.
Contact our Temple law firm to schedule a free consultation. You have a limited amount of time to file a lawsuit, so call us for help today.