Waco Distracted Driving Accident Lawyer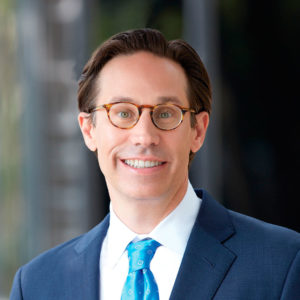 Distracted driving takes the driver's focus off the roads–so it makes sense that distracted drivers cause thousands of accidents each year. If you were hurt, call a Waco distracted driving accident lawyer at Lorenz & Lorenz, LLP to learn more about your right to compensation.
We offer a free consultation so that you can learn more about your legal rights without any risk.
To schedule yours, just call our law offices today.
How Can a Waco Personal Injury Lawyer Help if I Was Hurt in a Crash Caused By Distracted Driving?
Drivers who aren't paying attention to the roads put everyone else's safety in jeopardy. We all have a duty to drive carefully to prevent accidents. Unfortunately, there are countless things that can distract a driver while behind the wheel.
If you were hurt because of another driver's distraction, it's important to stand up for your rights. Unfortunately, proving that another driver was distracted isn't always easy. You have to prove that the other driver's negligence caused the accident and injuries. You can expect that the at-fault driver will deny being distracted–and that the insurance company will do everything they can to pay you less than you deserve.
That's where an experienced Waco personal injury lawyer can make all the difference in your case. At Lorenz & Lorenz, LLP, we've been handling personal injury cases for almost two decades. That's 19 years of experience helping clients get the full compensation they need after a crash.
When you choose us to protect your rights, our car accident attorneys will:
Launch a full investigation into what caused the crash
Interview witnesses
Obtain the other driver's cell phone records
Find any video surveillance that shows what was happening at the time of the accident
Determine whether anything else contributed to the cause of the crash
Fight back when the insurance company tries to convince you to accept a lowball settlement
We'll work to get the best possible deal in your case. If you're ready to take the next step, call our law firm to schedule your free case review today.
How Common Are Distracted Driving Accidents in Texas?
There were 3,791 car accidents reported in Waco during 2019. Statewide, the Texas Department of Transportation reports that 15,843 people were seriously hurt in motor vehicle accidents in 2019. Unfortunately, 377 people were killed in crashes caused by distracted driving.
Across the U.S., distracted driving causes about 391,000 injuries and 3,500 fatalities each year. Every one of these injuries and deaths could be prevented by drivers who were paying attention to the road.
Understanding The Top Three Forms of Driver Distraction
Distracted driving is any activity that takes a driver's focus off the roads. In today's world, one of the most common distractions is the smartphone. Texting while driving causes serious accidents every day in the state of Texas.
However, there are really three primary forms of driver distraction: cognitive distraction, manual distraction, and visual distraction.
Cognitive Distraction
Cognitive distraction means that the driver isn't paying attention to the roads.  Cognitive distraction can limit the driver's ability to react to prevent an accident. Examples of cognitive distraction include:
Fatigued driving
Road rage
Driving under the influence of drugs
Having a conversation with someone else in the vehicle
Daydreaming
Thinking about things other than the road
We all get distracted sometimes. When it happens behind the wheel, people can be seriously hurt.
Manual Distraction
Manual distraction happens when the driver takes their hands off the wheel. Manual distractions can include:
Smoking
Changing the radio station
Eating or drinking
Using a smartphone
Digging through your purse or backpack
Of course, texting requires drivers to take their hands off the wheel–which is extremely dangerous when you consider how quickly an accident can happen.
Visual Distraction
Visual distraction happens when you take your eyes off the road. Examples of visual distraction include:
Turning away from the road to look for a dropped item
Putting on makeup or grooming
Looking into the backseat to calm children
Looking at a smartphone or GPS device
Looking at the vehicle's entertainment system
If you were hurt because another driver was distracted, you have the right to hold that person responsible. Call Lorenz & Lorenz, LLP to schedule a free consultation with an experienced Waco personal injury attorney who can help.
The Dangers of Texting While Driving
Under a relatively new Texas law, texting while driving is illegal everywhere in the state.
Texting while driving in Texas can result in:
A fine of between $25 and $99 for first offenders
Misdemeanor level criminal charges
A $4,000 fine and up to a year in jail if texting causes a car accident where someone is seriously hurt or killed
The severity of these penalties is understandable because texting is one of the most dangerous forms of driver distraction. Texting involves all three types of driver distraction.
The driver's mind is focused on the content of text, rather than the roads–causing cognitive distraction. Perhaps even more dangerous is the fact that both the driver's eyes and hands are on their phone.
Studies show that the average driver takes their eyes off the road for about five seconds to send a text. Traveling at 55 miles per hour, the car will cover an entire football field while the driver isn't looking. A lot can happen in that time.
Even speech-to-text apps on the smartphone are dangerous. Studies show that using a speech-to-text app creates a high level of cognitive distraction–making it difficult for drivers to react to conditions on the road.
Distracted Driving Accidents Often Cause Serious Injuries
Distracted drivers don't typically have sufficient time to react and prevent an accident. That means these accidents might occur at higher speeds and cause more serious injuries. Waco distracted driving accident victims often sustain:
Whiplash injuries
Spinal cord injuries
Internal organ damage
Broken bones
Paralysis
Catastrophic injuries
Death
Our Waco car accident lawyers will fight to get compensation for all of your injuries. Contact our legal team to learn more about how we can help after an accident in Waco.
You Only Have a Limited Time to Sue For Damages
Personal injury laws limit the amount of time you have to sue for compensation. The Texas statute of limitations on personal injury claims only gives you two years to file a lawsuit. You'll risk losing your right to compensation if you wait too long.
Our lawyers can help you learn more about the time limits that apply in a distracted driving case. Give us a call today to explore your options.
What if the Insurance Company Blames Me For the Crash?
Texas follows a modified comparative negligence rule. That means you can recover compensation as long as you weren't more than 50% responsible for the accident.
While your compensation award can be reduced to account for your share of the fault, you don't lose your right to compensation entirely unless you were mostly to blame. You can, however, be responsible for damages sustained by other people in the accident.
Auto accident cases that involve comparative fault can get messy quickly. It's important to have a lawyer who knows the ropes in your corner. Give us a call today to learn more about how we can help.
Getting Fair Compensation for Injuries Caused By Distracted Driving in Waco, TX
Every driver assumes a duty to drive carefully just by getting behind the wheel. Driving while distracted is a type of negligence. In other words, distracted drivers breach their duty of care to others on the roads.
If that breach causes an accident and damages, you have the right to file a personal injury lawsuit for compensation. Of course, they won't just hand the money over. You have to stand up and demand the compensation you need.
At Lorenz & Lorenz, LLP, our distracted driving accident attorneys will negotiate with the insurance companies to make sure you get every dollar you deserve. That might include compensation for:
Medical bills
Lost wages
Future medical expenses
Lost future earning potential
Physical therapy and rehab
Surgeries
Pain and suffering
Emotional distress
Diminished quality of life
Property damages
Damages for wrongful death if the crash was fatal
The insurance company might try to reduce your compensation award by claiming that you contributed to the cause of the accident. Our lawyers know how to fight back against these and other tactics. We'll consult with respected experts to make sure your claim is valued fairly.
Our primary goal at Lorenz & Lorenz, LLP is to make sure you get the most compensation available. Call our law offices today to get the legal advice you need.
Call An Experienced Waco Distracted Driving Accident Lawyer For Your Free Consultation Today
Were you injured in a car crash in Waco, Texas? If you suspect the other driver was distracted and caused the accident, an experienced Waco distracted driving accident can help you get the fair compensation you deserve.
All you have to do is call our lawyers at Lorenz & Lorenz, LLP to set up a 100% free case review. We'll sit down, listen to what happened, and help you understand what comes next.