Waco Back Injury Attorney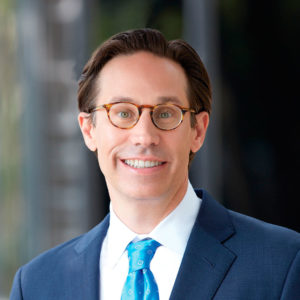 Back injuries can be extremely painful and, in severe cases, they have the potential to change your life forever. If someone else is to blame for your injury, you may at least be able to avoid losing thousands of dollars on medical bills and related expenses. You can accomplish this by filing a personal injury lawsuit against the individual or organization that is responsible for the accident that caused your injury.
To increase your chances of succeeding in your battle to claim compensation for your back injury, you should hire an attorney who is knowledgeable in all aspects of personal injury law. Look no further than the law offices of Lorenz & Lorenz, LLP in Waco, Texas. Give us a call today to schedule a free consultation with one of our experienced lawyers.
How Will a Waco Personal Injury Lawyer Help Me After a Back Injury?
The lawyers here at Lorenz & Lorenz, LLP believe that you should be adequately compensated for the pain, disruption, and medical costs caused by your back injury. To help you recover a substantial financial award, we can:
Gather Evidence on Your Behalf
There is a direct link between the strength of your evidence and the amount of financial compensation you will receive at the end of your suit. If your proof is weak, your check is likely to be small. However, if you can put together a portfolio of evidence which clearly demonstrates that your injury is serious and was caused by the other party, your settlement check is likely to grow in a hurry.
Having handled countless personal injury cases over the years, the attorneys here at Lorenz & Lorenz, LLP know exactly where to look to find the most crucial evidence. While we go to work interviewing witnesses and combing through electronic records, you can just relax and focus on recovering from your back injury.
Negotiate with the Other Party's Insurance Company
When you begin your back injury lawsuit, you will almost certainly be contacted by the responsible party's insurance company in fairly short order. They will be calling to try to entice you to accept a low-ball settlement offer in exchange for a quick conclusion to the case. Often, the financial compensation that they initially offer is much lower than the true value of your case.
Fortunately, our lawyers have years of experience dealing with cheap insurance companies. As such, we know all of the right buttons to press to force them to increase their offer to something much more in line with the damages caused. With our negotiating power on your side, an initial $15,000 offer can transform into a $100,000 offer in a matter of weeks or even days.
Help You Make Tough Decisions
Throughout your personal injury suit, you will be faced with a wide range of tough decisions to make. These choices will inevitably play a huge role in the eventual success or failure of your compensation claim.
Luckily, you don't have to make these tough calls on your own. Your Lorenz & Lorenz, LLP attorney will be right next to you, providing you with astute legal advice and guidance throughout your lawsuit. Whenever you are faced with a difficult decision, we will analyze the situation, walk you through your options, and provide you with our opinion on the best path to take.
Represent You in Court or Arbitration
If the other party's insurance company is unwilling to settle your back injury lawsuit amicably, you will probably need to take it to a court of law or enter into arbitration. To emerge successfully from legal proceedings such as these, you will need to present the judge or arbiter with a strong argument to support your case.
Of course, when you have one of our lawyers by your side, you won't have to go through the process alone. We will use our experience to argue the case on your behalf – increasing your chances of securing a positive outcome.
If you would like to enjoy the many benefits of working with a Lorenz & Lorenz, LLP personal injury attorney, all you need to do is give us a call or send us a message online. From there, we will arrange a free consultation in our Waco, Texas office at which we will discuss your legal issue.
Leading Causes of Back Injuries in Waco
There are lots of different ways that you could potentially injure your back as you go about your day to day life. The most common causes of back injuries include:
Car Accidents
From small fender benders to high-speed collisions, just about every traffic accident has the potential to cause a significant back injury. In some cases, your injury may not be immediately obvious when you get out of the vehicle, so you should remain on the lookout for potential symptoms for a few weeks or months after the crash.
Dog Bites
Being bitten by a dog can cause serious damage to the muscle and tissue around your spine. If the bite was particularly severe and unfortunately located, it may even have caused damage to the spinal cord itself. Whenever you are bitten by any animal, you should seek medical assistance as quickly as you can.
Defective Products
Malfunctioning airbags, poorly manufactured furniture, and a host of other defective products can be direct contributors to serious back injuries. In some cases, the injury is sudden and traumatic. In others, however, the injury occurs over time as the product continues to do harm to your spine.
Slip and Falls
If you trip over a loose tile or slip on a wet surface can, you may end up receiving a pretty serious back injury. If your slip and fall accident occurs on private property, you may be able to sue the owner for damages, since they have failed to properly maintain their premises.
If you would like to launch a back injury lawsuit for an accident that falls into any of the above categories, you will need experienced legal representation. Luckily, you will find exactly that right here at Lorenz & Lorenz, LLP in Waco, Texas. Reach out to us today to schedule your free consultation and take the first steps on the road to building a strong attorney-client relationship.
Most Common Types of Back Injuries
The term "back injury" is generally used to describe any medical issue which impacts the spine or its surrounding muscle or tissue. Some of the most commonly-found back injuries include:
Fractured Vertebrae
Your spine contains 33 vertebrae. If one of them suffers a traumatic blow, it may fracture or split – causing small shards of bone to disperse into other areas of your back. Though fractured vertebrae can sometimes be treated with rest and physical therapy, you may need to undergo surgery if you wish to increase your chances of a full recovery.
Bulging Disc
Each of the vertebrae in your back is separated by tiny fluid-filled discs. When these discs shift or become misshapen, they are said to be bulging. Bulging discs can be quite painful and may limit your ability to move freely.
Back Sprains and Strains
Back sprains and strains generally occur as a result of wear-and-tear over time. In most cases, these injuries are caused by chronic overuse or overworking. However, they may also be caused by a single traumatic event.
Nerve Damage
Your spinal column is home to 31 major nerves which help the various parts of your body communicate with each other. If one or more of these nerves are damaged through excessive force or any other means, your body's ability to communicate will become impaired. Numbness, difficulty breathing, extreme pain, and even complete paralysis are all potential outcomes of nerve damage.
If you have suffered any of these back injuries through no fault of your own, you may be entitled to compensation. Contact the Lorenz & Lorenz, LLP team today to find out if you may have a valid case.
Medical Treatment for Back Injuries
The medical treatment that you should expect to receive after your accident will depend almost entirely on the extent and nature of your injury. A brief sampling of some of the procedures and treatments that you can expect would include:
X-rays
MRIs
CT scans
Physical therapy
Surgery
Pain medication
Once your doctor has fully examined you and determined the extent of your injury, they will be able to provide you with a treatment plan which is tailored to your specific medical needs.
Providing Waco with Top-Quality Legal Services
As one of the premier law firms in Texas, Lorenz & Lorenz, LLP is proud to provide a wide range of much-needed legal services to the people of Waco. Whether you need an attorney to help you with a wrongful death lawsuit or help you seek compensation after a serious back injury, we are always available. All you need to do is give us a call or send us a message online to arrange an initial consultation with one of our experienced lawyers.