Waco Eye Injury Attorney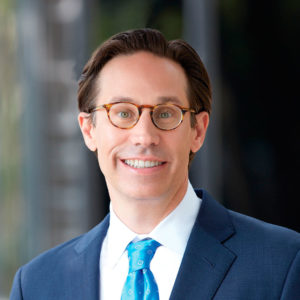 Not only can eye injuries be astonishingly painful, but they can also be a direct threat to your ability to see. In severe cases, an eye injury can cause you to become temporarily or permanently blind. It may even cause you to lose the eye entirely.
Aside from the physical pain and the potential for long-term disabilities, eye injuries can also be a drain on your bank account. Between initial medical bills, missed days at work, and ongoing treatments, the costs of your injury can quickly add up. Of course, if your eye injury was caused by the negligence of another individual or organization, you may be able to make a claim against them to help pay for your medical treatment and other expenses.
The personal injury attorneys at Lorenz & Lorenz, LLP in Waco, TX would be honored to help you seek the compensation you deserve in the wake of your eye injury. With nearly two decades of experience in the industry, we understand exactly how to increase your chances of succeeding in your suit.
Give our Waco office a call today to set up a free consultation. We're always here to take your call when you need us most.
How Will a Personal Injury Lawyer Help Me After I Get Hurt in Waco?
When you hire one of our attorneys, we will fight vigorously to help you achieve a successful outcome to your lawsuit. As part of our commitment to you, we can:
Handle All Necessary Paperwork
As with just about all legal proceedings, personal injury lawsuits tend to be quite paperwork-heavy. It's easy to feel overwhelmed and exhausted. Before you know it, you will have missed filing deadlines and your suit will have been thrown out.
When you have a Lorenz & Lorenz, LLP personal injury attorney on your side, you won't need to worry about the administrative aspects of your lawsuit. We will handle it all on your behalf – freeing you up to focus on relaxing and recovering after your injury.
Negotiate with Insurance Companies
When you suffer an eye injury and file a compensation claim, you will almost certainly be contacted by the responsible party's insurance company within a fairly short period of time. They will not be calling to check on your health. Instead, they will be reaching out to offer you a settlement – hoping to close your case as quickly and cheaply as possible.
The first offer that you receive from the insurance company is likely to be far below the potential value of your case. You'll need to negotiate with them if you want a more reasonable compensation check. Fortunately, our skilled lawyers have plenty of experience negotiating with thrifty insurers. With us by your side, those settlement offers can increase before too long.
Gather Evidence Pertinent to Your Case
The success of your eye injury lawsuit will depend on your ability to gather evidence to show two things:
The extent of your injuries, and
You got hurt because someone else was negligent.
Of course, if you are trying to recover from your accident, you will not have the time or energy to search for the proof you need. Thankfully, when you hire a Lorenz & Lorenz, LLP personal injury attorney, you don't have to.
Our lawyers have worked on countless eye injury cases over the years, so we know exactly where to look and what to do to find pertinent evidence. We can interview witnesses, comb through electronic records, or whatever else it takes to prove your case.
Provide You with Objective Legal Advice
During the course of your eye injury lawsuit, you will be presented with countless decisions to make. If, when faced with one of these dilemmas, you choose to follow the wrong path, you could cause irreparable damage to your case. When you work with our attorneys, we will provide you with the legal advice and guidance you need to make the right call every time.
If you would like to hire a Lorenz & Lorenz, LLP personal injury lawyer to help you with your eye injury lawsuit, all you need to do is give our Waco law office a call. We would be more than happy to set up a free consultation and take the first steps toward forming a constructive attorney-client relationship.
Estimating the Value of Your Eye Injury Lawsuit
If you have recently suffered an injury to your eye, you may be interested in learning more about the potential payout that you are likely to receive if you file suit. Though the exact dollar figure will depend on the specific nature of your injury, you might expect to receive compensation for many of the following damages:
Medical bills
Rehabilitation costs
Lost wages
Loss of earning capacity
Pain and suffering
Loss of enjoyment of life
Ongoing care
For more information on the amount of damages available to you after your accident, please do not hesitate to contact the legal team at Lorenz & Lorenz, LLP. We will thoroughly review your case and give you an estimate on the approximate size of the check you should expect to receive once your case reaches its conclusion.
Types of Eye Injuries
The term "eye injury" is an umbrella term, used to describe any medical issue which negatively impacts your eyes or causes vision loss. Some of the most common eye injuries include:
Eye strains
Chemical burns
Punctures
Lacerations
Iris or pupil tearing
Retinal scarring
If someone else's negligence has led to you suffering one of these eye injuries, please contact the Lorenz & Lorenz, LLP law firm in Waco, TX as soon as you can. We would love to help you fight to recover the compensation you deserve.
Leading Causes of Eye Injuries in Waco
Eye injuries occur for a wide variety of different reasons. Some of the most common causes of eye injuries include:
Auto Accidents
If you are involved in a car accident, there is a good chance that you will do some damage to your eye. Burns, punctures, and lacerations are all fairly common injuries received in traffic collisions.
Workplace Accidents
A significant portion of eye injuries occur in the workplace. From falling objects to chemicals burns, there are a variety of ways that you could potentially harm your eyes while working. Nurses, janitors, mechanics, and warehouse workers tend to be especially susceptible to injuring their eyes at work.
Slip and Falls
Every year, countless Waco residents injure their eyes in slip and fall accidents. Injuries tend to be particularly severe is you fall onto a sharp object or bang your eye on a corner when you slip. If your eye injury occurred after a slip or fall on someone else's property, please reach out to us as soon as you can to begin the process of claiming compensation.
Defective Products
From vehicles with airbag deployment issues to glasses that shatter and send shards into your eye, defective products cause numerous serious ocular injuries each year. The severity of the injury depends on the nature of the defect, but punctures, lacerations, scarring, and tearing are all quite common.
The experienced attorneys here at Lorenz & Lorenz, LLP in Waco have represented clients who have received eye injuries through each of these common accidents – and have achieved some extraordinary results. If you would like to add your name to our list of satisfied clients, please give us a call to discuss your case.
Medical Treatment for Waco Eye Injuries
Before you even consider filing a lawsuit, you should first seek medical treatment for your eye injury. Doing so can help to prevent your injuries from becoming worse and may even help to restore your vision to what it once was. Medical treatments for eye injuries generally fall into the following two categories:
Surgery
Punctured eyes, retinal detachments, and pupil tearing are all eye injuries that may require surgery. These surgical treatments can range from fairly short outpatient procedures to more extensive operations which may necessitate an overnight stay in the hospital. If completed successfully, however, the surgery may be able to reverse much of the vision loss that occurred as a result of your accident.
Rehabilitation
For eye strains and burns, rehabilitative care often proves to be the most effective form of medical treatment. The exact nature of your rehab program will depend on the specifics of your injury, but it is likely to include one or more of the following tasks:
Wearing an eye patch
Applying creams and ointments
Performing eye exercises
Your rehabilitative treatment will conclude when you have regained as much of your pre-accident vision as you possibly can.
Call Our Waco Eye Injury Lawyers Today
For almost two decades, the Lorenz & Lorenz, LLP team has been proud to prove knowledgeable legal advice, guidance, and assistance to the people of Waco. If you need help with any legal issue – from a medical malpractice suit to a wrongful death suit – we are never more than a quick phone call away. Drop us a line at any time to set up your free consultation.